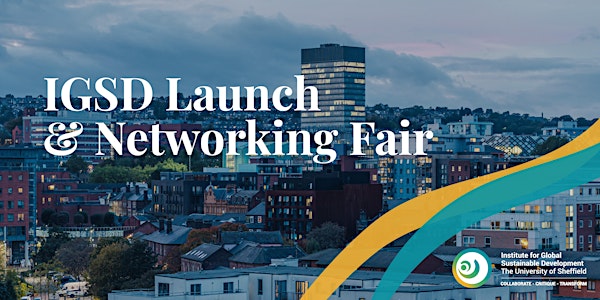 Institute for Global Sustainable Development Launch and Networking Fair
Location
Firth Hall
Firth Court
Western Bank
Sheffield
S10 2TN
United Kingdom
Learn about our work and meet other colleagues and academics working on global sustainable development as we launch the IGSD.
About this event
At the start of 2022, SIID became the Institute for Global Sustainable Development. IGSD builds on the success of SIID as a community focused on interdisciplinary research excellence, global partnerships, impact with and for communities, and links to teaching and capacity building.
At this event, we invite colleagues at the University of Sheffield and our neighbouring universities to meet us and find out about collaboration opportunities. We will gather IGSD Fellows, academics doing research on global sustainable development across the university, and professional services colleagues with related roles to a highly participatory and interactive event. It will feature an introductory panel with highlights from our work, discussion, and a Networking Fair where participants can further explore our research themes and initiatives.
The event will conclude with a celebratory reception.
We hope you can join us - Please register on this page.
Please contact us at m.gatter@sheffield.ac.uk if you have any accessibility requirements. Firth Hall has wheelchair access.