Description



IEP ANNUAL GENERAL MEETING
Kindly hosted by The Growth Company and co-sponsored by CogniSoft and Jobskilla
---


Thursday 11th October 2018
4.00pm -7.00pm
---


Agenda to include:
Welcome from our host (The Growth Company)
Introductions and formal IEP Board actions (Keith Faulkner CBE FIEP)
The IEP Progress Review 2017/18 (Scott Parkin FIEP)
Guest Speaker (Mike Hawking, Acting Policy and Research Manager, (Cities and inclusive Growth) Joseph Rowntree Foundation)
Boosting earning power and progression in-work

The government's industrial strategy sets twin aims to boost productivity and earning power across the UK. They're working with LEPs and combined authorities across England to develop local industrial strategies that will provide a policy framework for a wide variety of services and funding - including the Shared Prosperity Fund. This presentation will explore how employability professionals can engage in this, and how priorities, such as supporting in-work progression, can be established. Mike will bring the latest thinking and insight from JRF to provide ideas for action.
Guest Speaker (Emma Southern from the Prince's Trust with colleagues and service users) to talk about how they have successfully used Mentoring in a programme supporting NEETs - this session will also have a very hands-on activity. (Prince's Trust Talent Match is a Corporate Affiliate Partner of IEP).
Can you bottle a good relationship?
Learning about mentoring from the Big Lottery Funded Talent Match strategic employability programme.
Talent match is nearing the end of its five year social research and learning project, a big part of the success of the national programme is the people and their relationships at the heart of the delivery. Talent Match works with young adults aged 18-30 who are long term unemployed.
The mentoring framework that was developed from this research is designed to support reflection and improvement in mentoring practice within organisations, through a deeper understanding of what is good quality supportive relationships in intensive one-to-one work.
The session will allow participants to hear first-hand accounts from some of the mentors and young people from the Leicestershire partnership. This project has been recognised nationally for its partnership work, innovation and has the best Value for Money per job outcome.
But does it deliver employability as we may all imagine?
Board Elections Announcement (Keith Faulkner CBE FIEP)
AOB
Meeting close
Networking Drinks and nibbles
Hosted by: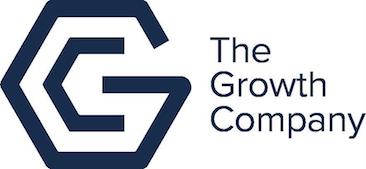 Co-sponsors: