Institute of Fundraising West Midlands Conference 2018

Thursday, 18 October 2018 from 09:00 to 17:00 (BST)
Event Details
Join us for the Institute of Fundraising West Midlands Conference 2018 
We are pleased to announce the launch of the Institute of Fundraising West Midlands Conference 2018. 
We know that Fundraising is no easy task so this year we have put together an exciting conference around the motivations and mind set of fundraising.  
Wellbeing and mind set is an important aspect of our day to day life and this conference is aimed at promoting positive thinking and a "can do" attitude to ensure that you can be the best fundraiser that you can be!
 
The day will be packed with sessions lead by motivational speakers from the third sector who will inspire your fundraising career and get you 'fit for fundraising'.
The final schedule for the day will be emailed to delegates by the beginning of October.
As with all our conferences, there will be ample opportunities for you to meet and network with fellow fundraisers from across the West Midlands. The Institute of Fundraising West Midlands AGM will also be taking place on the day. 
Plenary Speaker - Claire Lomas MBE

 Claire has overcome all obstacles to succeed in the face of adversity. 
Claire's life turned upside down on 6th May 2007 when she became paralysed from the chest down in a horse riding accident. 
In 2012 Claire became headline news worldwide. She was the first paralysed person to walk the London Marathon, she did it in a pioneering robotic suit. It took 17 days and raised £210,000 for Spinal Research.   
Claire has gone on to take up many more challenges raising over £500,000 whilst doing so. 
 
View the schedule here:
Meet the donor panel 
What inspires donors to give their time, their expertise, and their money?

Why do they support the charities they have chosen?

What makes them feel valued by the cause they support?
 If you knew this you could you build a better fundraising journey and be 'Fit for Fundraising'?
Join us for this afternoon session, led by Giles Pegram CBE, where we will have a Q&A with donors who are willing to share their answers to the questions above. 
  
Bursaries 
We have bursaries available for this year's Conference. For more information on how to apply, please visit our website here.
Fundraiser of the Year Award 
For the second year running, we will be presenting our Fundraiser of the Year Award - you can nominate anyone, as long as they are a paid fundraiser. Prize TBC. Thanks to Room to Reward who provided last years trophy and two-night stay at the Rose and Crown Hotel, Salisbury, for two! The winner will be announced at the Conference. For more information and an application form, please email iofwestmids@hotmail.com.
With thanks to our Sponsors:
 We look forward to seeing you there,
The IoF West Midlands Committee
 Venue website: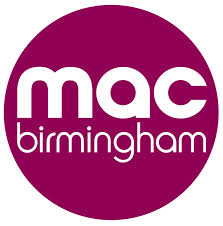 FAQs
What is the refund policy?
If somebody is unable to attend a training course or session, they will be required to give notice to this effect, in the first instance this should be to the organiser of the event or session.
The following refunds will apply:
If a cancellation is received 14 days or more from delivery                     100% Refund
If a cancellation is received between 7 and 13 days from delivery           75% Refund
If a cancellation is received between 4 and 6 days from delivery             25% Refund
If a cancellation is received less than 4 days from delivery                       No Refund
Help us improve equality, diversity and inclusion in the fundraising sector
As part of a wider strategy to improve equality, diversity and inclusion in the sector, we are embarking on a journey to make our conferences, events and training courses more accessible to a wider range of audiences. To help us shape our strategy, we would like you to kindly complete a shortanonymous monitoring form each time you attend a conference, event or training course. 
Please click here to access the form. Your responses will be completely anonymous, and IP address tracking has been disabled. Please aim to complete this form prior to attending, or within 5 working days after. 
Your anonymous responses will enable us to build a picture of who is engaging with our services, which will help shape our strategy in making fundraising a more equal, diverse and inclusive sector.
When & Where

Mac Birmingham
Cannon Hill Park
B12 9QH Birmingham
United Kingdom


Thursday, 18 October 2018 from 09:00 to 17:00 (BST)
Add to my calendar
Organiser
The Institute of Fundraising is the professional body for UK fundraising.  The Institute of Fundraising in the West Midlands is run by a volunteer committee.
We support fundraisers, through leadership, representation, setting standards and training, and we champion fundraising as a career choice.
The Institute is a charity registered in England and Wales (No 1079573) and Scotland (No SC038971)