Description

IT'S TIME FOR A COACH TRIP TO THE COUNTRY!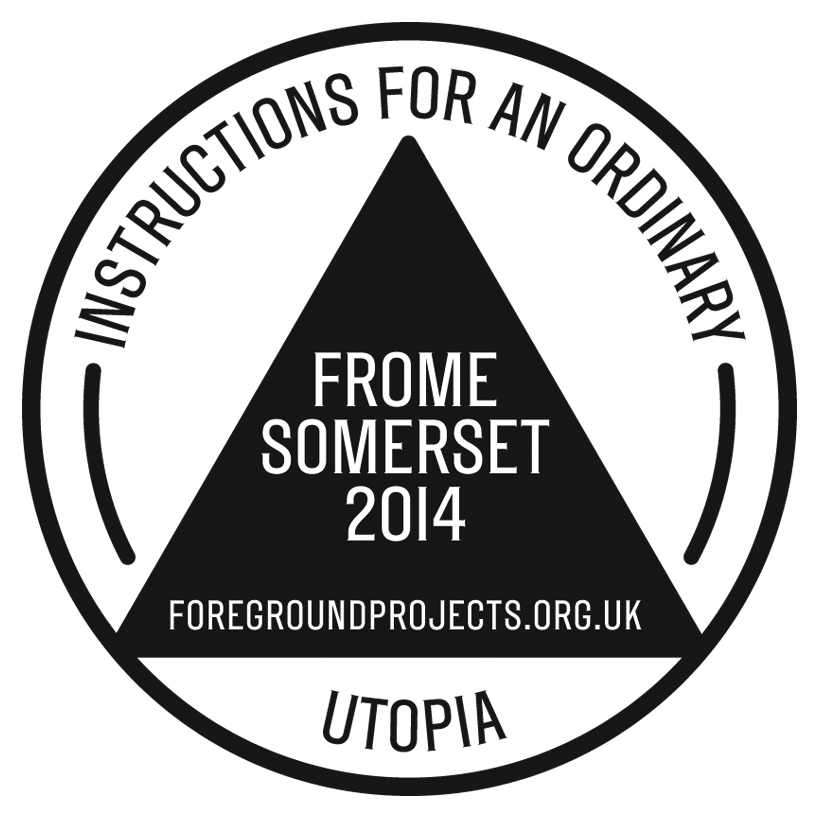 Launch event for Instructions for an Ordinary Utopia
LONDON - FROME COACH | ONLY £15 RTN



Join us for planes flying mottos, public play structures and 10,000 pennies scattered on the streets of the beautiful market town of Frome.

Saturday 22 March
Outward: Depart Tate Britain 11am arrive Frome 2.30pm
Return: Depart Rook Lane at 6.30pm arrive Tate Britain 9.30pm
Join us for the launch of Instructions for an Ordinary Utopia on Saturday 22 March. Board the coach at Tate Britain and be driven to Frome for only £15 return. In Frome you will be able to join us for a drinks reception and a chance to see all of the commissioned works throughout the town, a number of which will only happen on the day.

Instructions for an Ordinary Utopia features new art works made especially for Frome by leading British artists Simon & Tom Bloor, Peter Liversidge and Ruth Proctor.

The commissions range from physical interventions in the urban fabric of the town to conceptual proposals, from the discrete to the spectacular. They include Simon & Tom Bloor's new temporary public sculptures that combine public seating, noticeboards and play structures to create new social spaces in underused parts of the town, to Ruth Proctor's new motto for Frome which will manifest itself like a political campaign in the town: as button badges, on social media, in local papers and even flown in the skies above the town on the launch day. Sitting somewhere between the conceptual and the physical, the fantastical and the realisable, Peter Liversidge's eccentric book of Proposals for Frome – ideas for social events, architectural alterations, artworks and performances especially created for the town – will be published at the beginning of the project and specific proposals realised over the course of the project, subtly making the ordinary more extraordinary.


For further information on the project please visit our website.