About this event
Tutorial session open to both our existing and potential users who want to find out more about how to use features in integrate
In this session we will cover;
integrateCRM module
Quote Cover Page
This allows companies to brand their quote documents. The cover page is a "Blank canvas" allowing customers to create their own cover page with images to help them stand out from the crowd. We have also added more switches to allow customers to decide what information is displayed on their quotes.
integrateCORE module
Xero integration
At a click of a button you can now use integrate to create invoices for customer orders. This integration populates the figures directly into Xero invoices. This reduces administration time transferring information between systems, but also prevents any potential mistakes.
Creating new quotes from existing
Particularly useful for tenders where customers are frequently asked for the same quote for multiple companies. integrate now helps users by allowing them to import all items and drawings from another lead saving lots of time with quotes that can have many items.
Order and Manufacturing Drawing Comparison Tool
Details often change at the pre-production stage. Order drawings are updated to final manufacturing details. Now integrate has a comparison tool to highlight changes made by survey compared with the item sold. This will highlight both specification changes and price changes. Making checking details easier but also highlighting changes that have added cost to manufacture.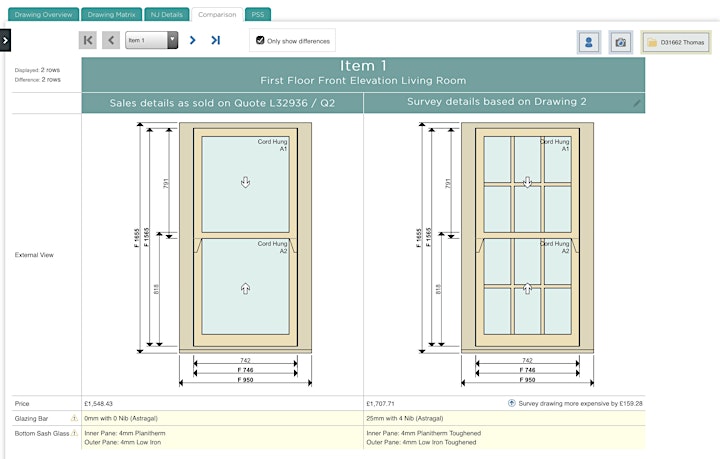 Organiser of integrate Tutorial Friday 28th January
EndtoEndIT offers a modern cloud- based software system for Timber Window and door businesses..
Our integrateJS system at its core covers designing and quoting for many types of timber windows and doors with the associated production paperwork.
Flexible and easy to use the modular structure means this functionality can be expanded to cover a business EndtoEnd.