Integrated Innovation for Nuclear Decommissioning Brokerage Event - Aberdee...
Description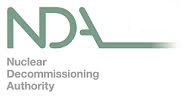 Funded by the NDA and Innovate UK, in partnership with Sellafield Ltd, the aim of this £3m SBRI competition is to stimulate innovation and reduce the cost of nuclear decommissioning. Projects should produce a step change in the decommissioning or dismantling process and address the following objectives:
minimise human intervention
increase productivity
optimise waste treatment, packing and routing
We are keen to see technology transfer from other sectors. In particular, we wish to exploit advances in robotics in combination with other innovative technologies. Examples of technologies that may work together include, but are not limited to:

robotics and autonomous systems
sensors and detectors
imaging
artificial intelligence
virtual reality
digital and ICT
big data
modelling and simulation
Click here for more information on this competition.
Programme:
9:30 Registration
10.00 Welcome
Oil & Gas Technology Centre
10:15 Introduction to the Competition
Background & Process – Derek Allen, Innovate UK
10.30 Competition Scope
Chris Hope, Sellafield Ltd
11.00 Application Process
Derek Allen, Innovate UK
11:15 Break & Networking
11:40 Case Studies-An SME Perspective on the Innovation Process
Stephen Cornwallis, Limpet Technology Limited

12:00 Company Pitches
Opportunity for delegates to pitch their competition ideas or skills
12.30 Lunch & Networking
13.30 Networking Sessions/ Consortia Building
14.30 Close
Regional Brokerage Events
This event is being hosted by The Oil & Gas Technology Centre