Integration of Natura2000 conservation objectives into forest management
Sales Have Ended
Registrations are closed
Thank you for your registration! You will receive a confirmation via email shortly. More information you can find here: https://www.villewaelder.de/en/the-project/lessons-learned-from-life For any further questions please contact maria.schlossmacher@efi.int
Sales Have Ended
Registrations are closed
Thank you for your registration! You will receive a confirmation via email shortly. More information you can find here: https://www.villewaelder.de/en/the-project/lessons-learned-from-life For any further questions please contact maria.schlossmacher@efi.int
Meeting of European LIFE projects on nature conservation in managed forests
About this event
By sharing experiences and results of current and finalized LIFE projects, we will discuss the integration of nature conservation objectives into sustainably managed forests as key for preserving and promoting forest habitats and species of European importance.
Discussion points
How can we preserve and promote forest species and habitats of European importance in managed forest stands?
What are the limits and opportunities for the maintenance of traditional silvicultural systems in the framework of Natura2000?
How can we address both forest owners and -users to support the integration of nature protection targets into forest management?
Target audience
We invite project managers of ongoing, completed and submitted projects under the EU-LIFE framework. Furthermore, we encourage the participation of representatives from the EU, national and regional administrations as well as the contribution of forest experts from forestry and nature conservation.
Host
The meeting is hosted by the LIFE+ project "Ville Forests". The project aimed at improving the conservation status of oak-hornbeam forests on hydromorphic soils in managed forests in Western Germany.
Call for participation
Join our meeting and learn more about other LIFE projects implemented in Austria, Hungary, Italy, Spain, Germany and others which address nature conservation in forests! Discuss with EU experts, foresters and conservation managers methods and challenges of a Natura2000 compliant forest management! Take the opportunity to present your own project, share your ideas and experiences in securing biological diversity in our forests!
Background information as well as the full programme you can find here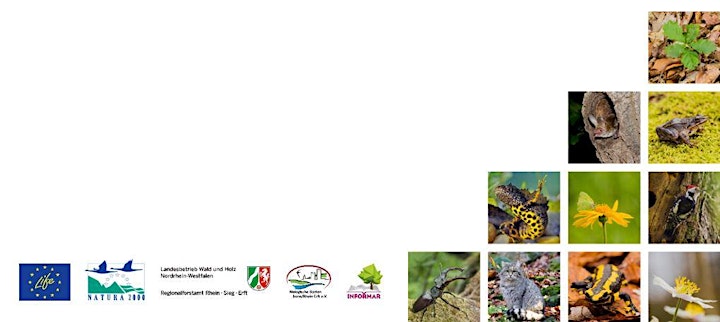 Organiser of Integration of Natura2000 conservation objectives into forest management
The European Forest Institute (EFI) is an international organisation, established by European States. EFI conducts research and provides policy support on forest-related issues, connecting knowledge to action.
EFI has 29 Member Countries, and c. 120 member organizations from 38 different countries working in diverse research fields. The headquarters of the Institute are in Joensuu, Finland, and its other main offices are in Barcelona, Bonn and Brussels.