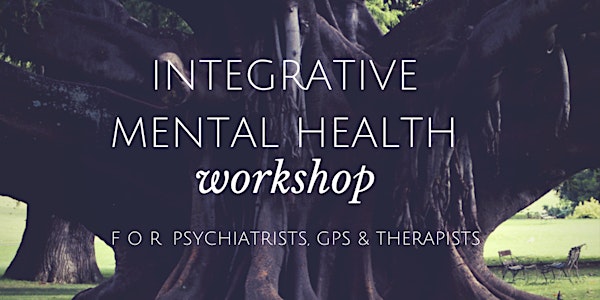 Integrative Mental Health Workshop with Janet Settle MD
Description
ONE DAY WORKSHOP ON INTEGRATIVE MENTAL HEALTH

GUERNSEY Saturday 1st JULY 2017 @ GTA, Union Street, St Peter Port, GY1 2PT (https://www.gta.gg/)

LONDON Monday 3rd July 2017 @ Royal College of Psychiatrists, Prescott St, London E1 8BB

We are excited to bring Dr Janet Settle over to the UK for her one day intensive training workshop on Integrative Mental Health. This is a unique opportunity to learn from a master practitioner in the field.
This course is suitable for prescribers and interested non-prescribing Mental Health and Primary Care professionals who want to expand into integrative and functional mental health.
These interactive lectures are designed to highlight the relevance of the essential functional medicine topics to the treatment of depression, anxiety, mania, and insomnia.
Integrative Psychiatry: deeper solutions, better outcomes.
KEY SESSIONS:
The Integrative Mental Health Model: What, How and Why?

Food, Diet and Lifestyle Prescriptions for Optimal Mental Health

Green Pharmacy: Top Supplements for Augmentation or Cross-Taper with Psychiatric Medications

Gut Dysbiosis and the Gut-Brain Axis

Chronic Inflammation is a Neurotoxin: Psychological Trauma, Infection, Toxins and Beyond

Female Sex Hormones: PMS and Peri/Menopause

Integrative Psychiatry In Practice: Algorithms for the treatment of Major Depression, Bipolar Disorder, Anxiety and Insomnia
COURSE INCLUDES
Attendance certificates will be available for CPD purposes

Lunch, refreshments, handouts and electronic resources

INTEGRATIVE MENTAL HEALTH: DEEPER SOLUTIONS, BETTER OUTCOMES
Practitioners and patients alike are hungry for alternatives to the conventional medication-heavy model of mental health treatment. Integrative medicine offers a new paradigm for assessing, advising and treating those with mental health symptoms. You will enjoy improved clinical outcomes and enhanced professional satisfaction with this new paradigm!
The practice of integrative mental health includes (1) the use of natural agents for symptom reduction, (2) assessment and treatment of physiological root causes of mental health symptoms including nutrient deficiency, hormone imbalance, gut dysbiosis, inflammation, and toxic burden, (3) assessment and treatment of psychospiritual root causes of mental health symptoms including psychological trauma and insecure attachment styles.
This introductory course provides both prescribers and interested non-prescribing mental health professionals with expertise and tools for integrative mental health practice. Dr. Settle draws on both the published medical evidence and current functional medicine practice to support the application of integrative treatments to mental health practice. Practical tools include assessment checklists, decision algorithms, patient handouts, and resources for further training.
ABOUT THE SPEAKER

Dr. Janet Settle MD
Diplomate, American Board of Integrative Medicine
Co-founder, Psychiatry MasterClass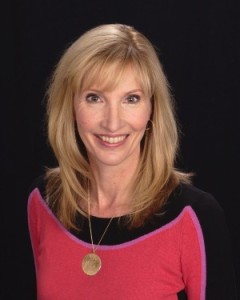 Dr. Settle has spent the last 20 years of her 23-year private psychiatric practice studying and implementing medical treatments that have been successively referred to as "alternative," "complementary," "holistic," and now "integrative." Disillusioned by the limits of conventional psychiatry early in her career, she trained through apprenticeship in Five Element Acupuncture. She was in the first cohort of physicians certified by The American Board of Holistic Medicine in 2000 and she completed a fellowship in Anti-Aging, Regenerative and Functional Medicine in 2009. In 2016, she was board certified by the newly formed American Board of Integrative Medicine.
She is passionate about sharing her expertise and experience in integrative psychiatry. As a faculty member at the University of Colorado Department of Psychiatry, she teaches integrative medicine to residents. She co-founded Psychiatry MasterClass, a CME course for mental health prescribers. She has contributed chapters to two integrative mental health textbooks and lectures internationally on the topic of integrative mental health.
Dr. Settle also specializes in the treatment of trauma with experience working on a specialty inpatient trauma unit. She competed the two-year Psychodynamic Psychotherapy Program through the Denver Institute for Psychoanalysis. She was trained in EMDR in 1995 and uses EMDR and attachment theory regularly in her psychotherapy practice.
At Northwestern University in Chicago, Illinois, she completed both her B.S. in biomedical engineering and her medical degree. During her undergraduate and medical degrees, she completed research in the Departments of Molecular Biology, Physiology and Biomedical Engineering. She completed an internship in Community Medicine and residency training in Psychiatry at the University of Colorado Health Sciences Center. Outside the office, Dr. Settle enjoys practicing yoga, skiing, hiking, cooking and watching Downton Abbey. She lives in Denver with her husband and three sons.
Board Certifications
¥ Diplomate, American Board of Psychiatry and Neurology (1994-)
¥ Diplomate, American Board of Integrative Holistic Medicine (2000-)
¥ Fellow, American Academy of Anti-Aging, Regenerative and Functional Medicine (2009-)
¥ Diplomate, American Board of Integrative Medicine (2016-)
FAQs
How can I contact the organiser with any questions?
Anita Kilby
What's the refund policy?
This is a non-refundable event. The venues are paid for and non-refundable. In the event that we have to cancel the event , we will refund you minus the EventBrite processing fee (usually 5%).
Do I have to bring my printed ticket to the event?
Yes.
Is my registration fee or ticket transferrable?
Yes. All you do is email your ticket to the person attending and alert Anita Kilby, above.

Is it ok if the name on my ticket or registration doesn't match the person who attends?
Yes, that's fine.

Organiser of Integrative Mental Health Workshop with Janet Settle MD