An online creative writing workshop that explores post-internet poetry as a practice and conceptual domain.
About this event
This online workshop is free and open to all. It will take place via Zoom (the meeting link will be included in the confirmation email).
Caps lock on? In lockdown mode? Join us on a chaotic journey through (hyper)space and beyond as we explore post-internet poetry as a practice and conceptual domain. In this workshop, Maria Sledmere and Denise Bonetti of SPAM Press will give a short history of the term post-internet, share some exemplary readings and lead you through some hands-on writing activities designed to think social media, memes, correspondence, Google enquiries, emoji, screenshots, YouTube content and other online detritus in the space of your work. We'll also touch upon various ethical, aesthetic and critical issues around the term and its resonance -- from flarf poetry to Chelsey Minnis' gurlesque and the tweet-like aphorisms of Daisy Lafarge's capriccio. Vaporwave soundtrack freely provided.
SPAM is a post-internet poetry press, zine and magazine based between Glasgow, London and Berlin. Recent publications include Oli Hazzard's PROGRESS: REAL AND IMAGINED and Samantha Walton's Bad Moon. SPAM also hosts a podcast, URL Sonata, and an online literary journal, SPAM Plaza. For more information, visit our website or find us @spamzine on the socials.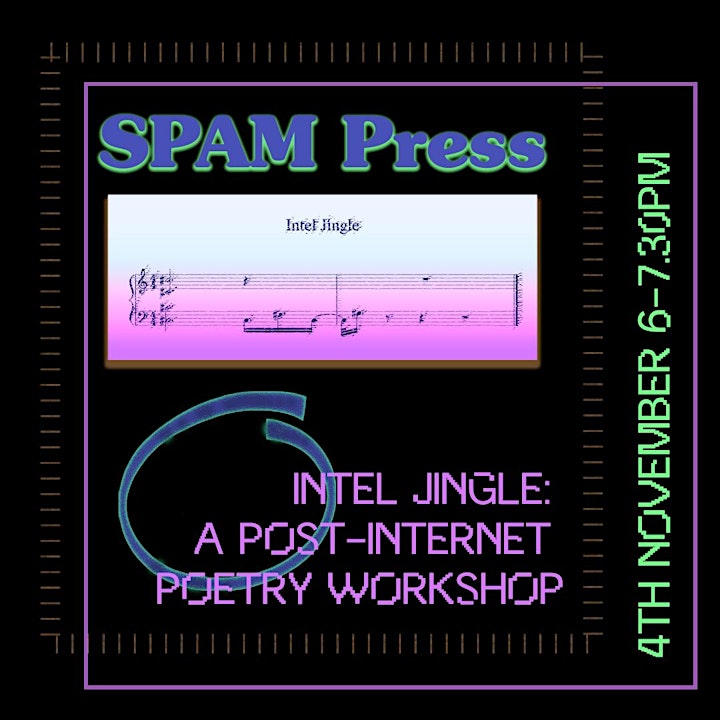 Organiser of Intel Jingle: A Post-internet Poetry Workshop
The Nottingham Poetry Exchange is a programme of seminars, reading group, and poetry performances. Supported by the University of Nottingham's School of English.