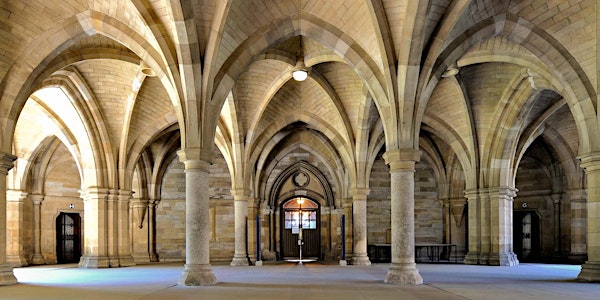 Intellectual & Practical Alignment of Education for Sustainable Development
Sustainability in Learning & Teaching Seminar Series
About this event
The Intellectual and Practical Alignment of Education for Sustainable Development: From a Philosophy of "the University", via admin processes to Assessment specifics
Education for Sustainable Development cannot be a bolt on, but must emerge from the fundamental transformation of University organisation and operation; it must extend and articulate with the long standing but limited progressive reforms of Higher Education since the 19th century.
The presentation will suggest fundamental implications of the inter- and trans-disciplinary approaches required by the agenda for Sustainable Development. This will include intellectual transformations by academic educators and institutional managers, as well as practical opportunities for process and operational reform.
The presentation will also offer practical pedagogical opportunities to articulate with the wider intellectual transformation at the level of course and module (re)design, as well as classroom practices, irrespective of the disciplinary home or topic focus of learning.
Attendees are requested to complete a short survey to support the session (please use below link to acces the survey).
https://forms.office.com/Pages/ResponsePage.aspx?id=vc-6Ce9HZUSSZTVG8ur2vKXK1pRUv_REtt5EHi2ppdlUQkxXREhVVDNMVTdNNkZIVThKQlkzVkcxRy4u
Speaker:
Dr Alastair Smith (University of Warwick)
Join Zoom :
https://uofglasgow.zoom.us/j/97455984085?pwd=ck81Nm9DVlk0TnVvVjN3K2J2eEpCQT09
Meeting ID: 974 5598 4085 Passcode: 495803