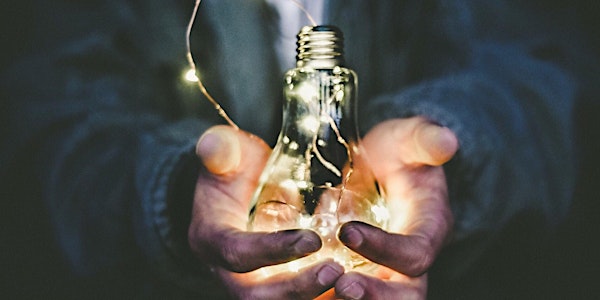 Intellectual property and the commercialisation of innovation
Join us on 29th June to learn why Intellectual Property is important for everyone, not just entrepreneurs and innovators.
About this event
In the first of a three part series on Intellectual Property (IP) including patents, trademarks, copyright and trade secrets, Tas Gohir, Senior IP and commercial research manager, will be joined by Debra Guest and Didi Akinluyi also from Guy's and St Thomas' NHS Foundation Trust. Utilising personal stories and case studies you will learn about why IP is so important not just in the NHS but across all sectors. Why without appropriate library protection, you lose the ability to grow and develop your idea. Why it is important to appropriately manage IP as part of any collaboration with other organizations, and to know when and how to get further advice and help.
There will be opportunity to field questions through the chat function.
We look forward to you joining the event on 29th June.
About our speakers
The Chair
Tas Gohir: Tas is Senior IP and commercial research manager in Guy's & St Thomas' Centre for Innovation, Transformation and Improvement (CITI), and spends his day advising innovators and trust leaders on how to maximise the returns on investment and patient care on products and services. Over a career spanning almost three decades Tas has worked in business development roles within the clinical diagnostic and biopharmaceutical industries, commercialisation of new biotechnology/biomedical technologies in the public and private sector.
Guests
Dr. Debra Guest: Debra joined CITI in 2022, following eight years in Guy's & St Thomas' Commercial Innovation team as Senior IP and Commercial Research Manager. Prior to these roles Debra worked as a research scientist in Glasgow and Hammersmith Hospitals (Imperial College).
Dr Didi (Emmanuel) Akinluyi: Didi is the Chief Biomedical Engineer and Head of Clinical Engineering at Guy's & St Thomas' NHS Foundation Trust. He leads a team and represents a wider network of Engineers who all work to make the most of Technology in the Trust. Didi was also the first Clinical Engineer to complete the 'HSST' (Higher Specialist Scientific Training) programme, which trains and equips Consultant Clinical Scientists and Engineers.
Related reading