Description
Having the right type of intellectual property protection helps businesses to stop people stealing or copying the names of their products or brands, their inventions, the design or look of their products and the things they write, make or produce.
A company's IP is often their most important asset and if used well, IP can offer a solid platform for any business to grow.
So how businesses plan, manage and protect their ideas should be a crucial feature in their business planning and yet IP is often not considered and under-protected!
This workshop aims to give participants a good overview of IP (patents, trade marks, designs and copyright) and how to apply this information to their client's business.
The audience is broken up into small teams and presented with a series of scenarios in which IP is crucial to a business. Once the teams have discussed the scenarios, the Intellectual Property speaker will take them through the answers to the problem.
Agenda:
10.00am – 1.00pm Everyone owns IP, what do you own? (will include a 15 min break)
In this workshop we will look at what Intellectual Property is. We will cover:
Trade marks, designs, copyright and patents and the differences between each of the rights, including application costs.

The importance of protecting your IP and how to enforce and respect IP.

How to enforce and protect unregistered rights with the use of NDA's and confidentiality agreements.

What to do next and where to get the right information and support.
1.00 – 1.30 – Lunch break
1.30 – 3.30 Real life case study discussion
* Please Note *
Refrshments will be available on arrival. Lunch will not be provided, however there is an onsite cafe where you will be able to purchase light refreshments.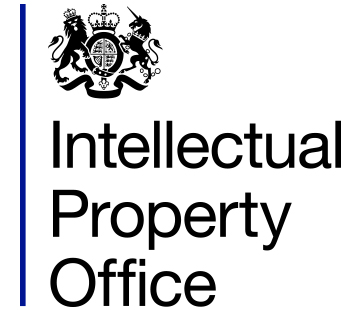 Intellectual Propery Office is an operating name of the Patent Office.
Organiser of Intellectual Property - full day workshop for business advisers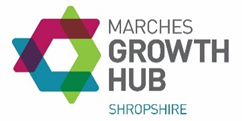 The Marches Growth Hub Shropshire is one of three physical hubs making up the Marches Growth Hub offer to businesses. The other hubs are located in Herefordshire and Telford and Wrekin.
The Marches Growth Hub - Shropshire provides information, advice and training open to all Shropshire businesses regardless of size or sector, and is available to new and existing businesses.