Intellectual Property Law for Creative Agencies
Description
Workshop: Intellectual Property Law for Creative Agencies
If you run a creative agency, you need to know the basics of IP law or risk running into legal complications with your clients.
As frustrating, annoying and distracting as it seems, creative agencies get roped into legal cases all the time that relate to Intellectual Property.
If you create a brilliant logo and unknowingly infringe on someone else's name or design, you might find yourself dealing with the legal repercussions. It's often expensive, distracting and even nauseating for a creative agency to deal with.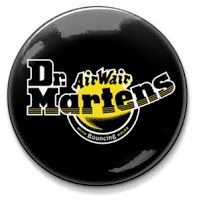 One famous case relating to copyright involved the Doc Martens logo dispute, although that wasn't about infringement. The session will explore the take away lessons for agencies.

Learn how you can manage and profit from IP
The good news is there are simple, but effective documents, you can put in place that help to distance yourself from disputes that relate to IP Law.
Even better, there's an opportunity in all of this to earn money from IP Legal services that work hand-in-glove with the creative process. Simply offering IP protection services to your clients makes you a more considerate and professional agency, and gives you access to additional benefits.
Our law firm Azrights, is a leading boutique law firm specialising in IP Law for creative agencies. We protect you and your clients from legal issues and we add value through IP ownership.
Each month we run a workshop on IP law for Creative Agencies. It's a small session for up to 10 people to attend.
What does the workshop cover?
3 key dangers of creating unprotected IP.

The innovative solution for distancing yourself from IP responsibility.

The valuable up-sell you can make to your clients who want to protect the IP you created for them.

Real case studies and the learning points.

How to partner with Azrights so your clients' IP is protected and your agency is too.
Who should attend?
This session is for the owners and leaders of creative agencies. If your agency creates designs, logos, films, audio recordings, animations, creative copy or websites, you probably have legal obligations you need to know more about.
Who's Presenting?
The session is presented by Shireen Smith who is the author of the books "Intellectual Property Revolution" and "Legally Branded". Shireen is the founder of Azrights and has an extensive background in identifying, protecting, and defending valuable IP.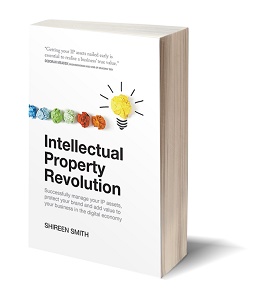 OK, it sounds good. How much?
This session costs £45+VAT per person (or £30+VAT for early birds!) and includes refreshments and a copy of the book "Intellectual Property Revolution."
Organiser of Intellectual Property Law for Creative Agencies
Shireen Smith is an entrepreneurial lawyer with two businesses, Azrights Solicitors and Azrights International Ltd. As well as advising top blue chip companies like Reuters Shireen has supported hundreds of SMEs to protect their business assets and brands when launching, growing and exiting their businesses. Her separate business, Azrights International Ltd offers training courses in positioning, intellectual property, branding, and brand building. Her law firm is a boutique Intellectual Property (IP) firm that focuses on providing the A to Z of IP rights, including registrations, hence the name. Through her two businesses Shireen supports her clients to turn their "IP" and ideas into assets that may be commercialsed to generate revenues.