Description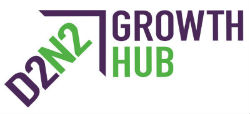 This workshop is delivered in partnership between D2N2 Growth Hub and Potter Clarkson LLP and is part-funded by the European Regional Development Fund.
Description
Businesses create and use IP all the time, perhaps without realising it. Whether it is the name of your company, branded products, website or even marketing materials, the value of IP can far outweigh the value of your physical assets.
This workshop, delivered by leading experts in this field, is an ideal opportunity to find out how your business could benefit from making the most of your IP and ensuring you are taking financial advantage of what it offers.
'Introduction to IP' – what is IP, where to access online support, international scale – delivered by David Hopkins from the Intellectual Property Office
Trademarking – what to trademark, enforcement, potential issues – Potter Clarkson
Implications of Brexit – managing an international strategy – Potter Clarkson
The support of an Attorney – what can they provide? - Potter Clarkson
Who Should Attend?
This workshop is open to SME's in Derbyshire and Nottinghamshire, including business advisers and coaches, accountants, those working in the financial sector and mentors.
Agenda
7.30am - 8am: Registration, tea and coffee, breakfast rolls and networking
8am: Introduction to the D2N2 Growth Hub
8.10am: Workshop presentation
9.15am: Tea and coffee break
9.30am: Workshop presentation
10.30am: Finish

About The Presenters

Potter Clarkson LLP is an award-winning, top-tier firm of European patent and trade mark attorneys and IP lawyers, and one of the largest full service intellectual property practices in Europe.
Advising clients around the globe on intellectual property rights across a variety of industry sectors, Potter Clarkson is well-known for handling some of the most complex and challenging patent and trade mark cases, and is particularly well-regarded for its successful prosecution, opposition and appeal work. Their proven excellence has made it the European firm of choice for several global giants, household names, universities and SMEs, as well as smaller companies and individuals all of whom wish to benefit commercially from their investment into intellectual property.
Founded in 1889, the firm employs some 60 qualified professionals and 90 paralegals, administrators and support staff at their modern offices in Nottingham. Potter Clarkson is the largest single UK-sited specialist IP firm outside London. The firm also has offices in Munich, Stockholm and Lund enabling us to enhance further our service offering within continental Europe.
Jason Teng, Partner Patent Attorney


Jason is a Chartered UK and European patent attorney who works in a wide range of design and engineering subject matter, with particular expertise in drafting and prosecution of patent applications concerning electrical power systems, textiles, retail, materials science and graphene technologies before the UK Intellectual Property Office and European Patent Office as well as other national patent offices.
Jason obtained a first class honours bachelor's degree in Mechanical Engineering at the University of Birmingham, before going on to achieve a PhD in Mechanical Engineering at the same university. His PhD dissertation topic was on the use of focused ion beam technology in the manufacture of microelectromechanical systems (MEMS).
Following his PhD, Jason went on to become a Postdoctoral Research Associate in a Department of Trade and Industry/Technology Strategy Board funded project to develop microfluidic flow sensors for a high-throughput micro liquid analyser system, before joining the patent profession.
Shaun Sherlock, Senior Associate Trade Mark Attorney

Shaun is a Chartered UK and European Trade Mark Attorney with over 20 years' experience in providing trade mark advice to a wide range of businesses, from global brand owners to start-up companies. He has particular expertise in the fashion, retail, finance, food and beverage industries. He also has a particular focus on filing strategies, co-existence agreements and brand enforcement online.
He holds an Honours degree in Biology with Biotechnology from the University of Birmingham, and a Masters in the Management of Intellectual Property Law from Queen Mary, University of London. Shaun is a member of CITMA and a Lecturer at Brunel University on the Intellectual Property Post Graduate Certificate course.
In previous roles, Shaun has managed the trade mark portfolio of a leading high-street retailer for more than 10 years and has been the day to day contact for a large drinks manufacturer. He also has considerable expertise working with SMEs and start-up companies, using his experience of working for larger companies to provide best practice and tailored advice in light of their budgets and business strategies.

Intellectual Property Office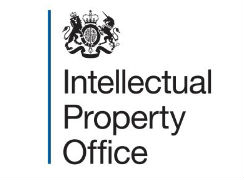 The Intellectual Property Office (IPO) is the official UK government body responsible for intellectual property (IP) rights including patents, designs, trade marks and copyright.

ERDF
This workshop is part-funded via the European Regional Development Fund, therefore we are required to evidence that you are a small to medium enterprise.
There will be a couple of forms that will need to be completed either prior to the event or on the day and these will be sent to you once you have registered. One form is to ensure you are a small to medium enterprise, the second is to capture any business support you have received over the last 3 years to ensure you haven't exceeded €200,000. If you have previously completed these forms at a Growth Hub event you will not have to complete another set.