Description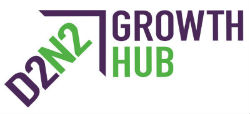 This workshop is delivered in partnership between D2N2 Growth Hub and Swindell & Pearson Ltd and is part-funded by the European Regional Development Fund.
Description
Businesses create and use IP all the time, perhaps without realising it. Whether it is the name of your company, branded products, website or even marketing materials, the value of IP can far outweigh the value of your physical assets.
This workshop, delivered by leading experts in this field, is an ideal opportunity to find out how your business could benefit from making the most of your IP and ensuring you are taking financial advantage of what it offers.
'Introduction to IP' – what is IP, where to access online support, international scale – delivered by Gary Townley from the Intellectual Property Office
Trademarking – what to trademark, enforcement, potential issues – Swindell & Pearson
Implications of Brexit – managing an international strategy – Swindell & Pearson
The support of an Attorney – what can they provide? - Swindell & Pearson
Who Should Attend?
This workshop is open to SME's in Derbyshire and Nottinghamshire, including business advisers and coaches, accountants, those working in the financial sector and mentors.
Agenda
9am - 9.30am: Registration, tea and coffee, breakfast rolls and networking
9.30am: Introduction to the D2N2 Growth Hub
9.40am: Workshop presentation
11am: Tea and coffee break
11.15am: Workshop presentation
12 noon: Finish

About The Presenters

Swindell & Pearson have been serving their clients' patent and trade mark needs for over 130 years.
They are one of the United Kingdom's leading specialists in patents and trade marks and provide services to companies, academic institutions, government agencies and individuals.
They are experts at securing and enforcing patents and trade marks across the world and at defending their clients against others' patents and trade marks. Some of the world's leading multi-national companies trust their attorneys with their patent and trade mark portfolios.
Intellectual Property Office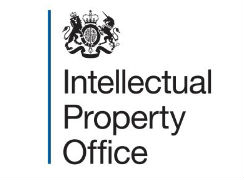 The Intellectual Property Office (IPO) is the official UK government body responsible for intellectual property (IP) rights including patents, designs, trade marks and copyright.

ERDF
This workshop is part-funded via the European Regional Development Fund, therefore we are required to evidence that you are a small to medium enterprise.
There will be a couple of forms that will need to be completed either prior to the event or on the day and these will be sent to you once you have registered. One form is to ensure you are a small to medium enterprise, the second is to capture any business support you have received over the last 3 years to ensure you haven't exceeded €200,000. If you have previously completed these forms at a Growth Hub event you will not have to complete another set.