Event Information
Location
The Hospital Club
24 Endell Street
London
WC2H 9HQ
United Kingdom
Description
An event designed to help senior marketers and IT directors in the travel industry plan and execute a targeted digital marketing strategy that drives sales.
Sagittarius invites you to the first of a series of events designed to help you increase conversions and customer engagement through intelligent digital marketing.
Travel services are becoming increasingly personalised, localised and targeted. Customer data is the key driver for future product development and sales. Communicating a cohesive brand message throughout all channels on and offline and ensuring the purchase cycle is a seamless experience for consumers is crucial to survival for any travel brand serious about growing or continuing to grow.
Intelligent digital marketing is the promotion of a product or brand via one or more forms of electronic media. Digital marketing has to work hand in hand with traditional marketing activities but brings the added benefit of enabling your organisation to analyse your marketing campaigns in minute detail, to test market by audience segment and understand precisely what works and what doesn't.
It is always more cost effective to retain existing customers and grow their business versus gaining new customers, so part of our event will focus on retention strategies and using social media to best effect to engage your current client base as well as draw in new customers.
The aim is for you to leave our event with a greater understanding of how to maximise the benefits of a cohesive digital marketing strategy for your business. We will also address some of the top challenges travel marketers face in the current climate and look at ways to overcome them.

Who is this event for?
This event is aimed at anyone with the remit of improving results from digital marketing within Travel.
Event Agenda & Speakers

3:30 - Delegate Arrival & Refreshments
4:00 - Welcome
4:10 - Measureable Results, ROI & Multi-Channel Effective Strategies – Sagittarius Marketing
4:30 - Conversion Solutions - Sitecore UK
4:50 - Retention - Social Engagement/ Communities – Live+Social
5:10 - Panel Discussion
5:30 - Event Close
The Speakers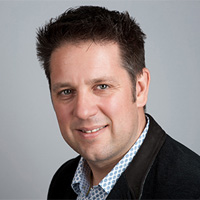 Paul Stephen - CEO, Sagittarius Marketing
With over 20 years in marketing, Paul is now one of the UKs leading experts on digital marketing. He heads up award winning agency Sagittarius Marketing and lectures and consults within the industry on digital marketing. Working with brands such as Eurotunnel, TUI Travel, and Skiweekends.com Paul's particular interest lies in the travel and tourism sector.
Jonnie Jensen - Live and Social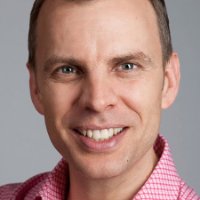 Jonnie helps companies utilise social media to maximum effect. His company Live+Social helps companies to use social media to listen, observe and understand their audiences' needs. That way, they will identify the opportunities that are open to them, increase their visibility, find their competitive advantages and connect with the people who matter most.

Matt Pilgrim -Partner & Alliances Director

, Sitecore
With Sitecore's experience platform, an enterprise-level web content management and digital marketing platform, marketers can own the experience® of every customer that engages with their brand, across every channel. The chosen platform for leading travel brands including Easyjet, Monarch Airlines, Audley Travel and Thomas Cook to name but a few.
If you have any questions about this event please contact Sarah@sagittarius-marketing.com
Date and Time
Location
The Hospital Club
24 Endell Street
London
WC2H 9HQ
United Kingdom