Description
Survive and prosper in an age of evolving insurance technology
The 2016 industry event in you cannot afford to miss!
Share your challenges

Learn from experiences

Brainstorm solutions

Innovate

Collaborate

Transform
---
The rapid evolution of insurance technology, or InsurTech, will change the re/insurance industry in fundamental and potentially revolutionary ways. The question is: are you ready?
Intelligent InsurTech Europe will explore the challenges and opportunities facing re/insurance professionals in this changing world. It will examine how new innovations will affect business strategy and growth and what companies must do to survive, prosper and remain relevant and competitive.
This prestigious event will bring together insurance leaders from across Europe to benchmark strategies, exchange ideas and assess the latest technology trends and solutions transforming this highly competitive insurance market.
The programme will include extensive networking opportunities including a drinks reception and high-level interactive sessions to facilitate an open exchange of ideas. To encourage openness and the sharing of information, this meeting will be held under the Chatham House Rules.
Some of the key topics covered by the event will include:
The InsurTech journey from the ivory tower to the real world;

A regulatory update;

Maximising data analytics;

Customer engagement and retention;

The growth of the sharing economy and rise of peer to peer insurance;

The challenges of cyber risks;

Machine learning & artificial intelligence;

New entrants and comparison sites;

Digital distribution methods;

Smart connected homes, semi-autonomous and driverless cars;

The skills gap in a changing industry. 


Key speakers already confirmed include:
Torbjörn Magnusson, CEO, If P&C Insurance

Stuart Pembery, CIO, Liberty Speciality Markets  

Justin Emrich, CIO, Atrium Underwriters

Peter Mungeam, COO, Asia Pacific UK, Aon Benfield

Florence Tondu-Mélique, COO, Hiscox Europe

Dimitrios Velmachos, Global Chief Actuary and Director of Data and Analytics, Bupa Global

Paul Hately, Chief Customer Officer, Swiss Re Life Capital, Swiss Re

Josep Celaya, Chief Innovation Officer, Mapfre

Alison Sergeant, VP Group IT Services and Operations, RenaissanceRe

Stephen Ingledew, Managing Director, Marketing, Standard Life
PLUS Speakers from  AXA, AIG, Ageas UK, Sogessur, Société Générale Insurance, Sequel Business Solutions, and Association of British Insurers.
We look forward to welcoming you on November 16, 2016, at the Grange Tower Bridge Hotel.


Event Partners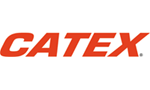 Get involved
For details of available partnership options contact:
Craig Nickeas, International Sponsorship Manager on +44 20 3301 8204 or cnickeas@newtonmedia.co.uk
To learn more about the benefits of speaking or attending and how to become involved, contact:
Elsa Costa, Head of Events on +44 (0)20 3 301 8231 or ecosta@newtonmedia.co.uk