Intelligent Testing Conference - Improving the Efficiency and Effectiveness of Software Testing

Tuesday, 18 November 2014 from 12:00 to 17:00 (GMT)
Event Details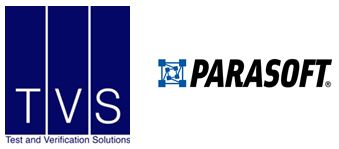 Intelligent Testing Conference
Improving the Efficiency and Effectiveness of Software Testing
18 November 2014
---
The third Intelligent Testing Conference will take place at the UWE Conference Centre in Bristol on the afternoon of 18 November 2014.  The theme is Improving the Efficiency and Effectiveness of Software Testing. 
The keynote presentation will be made by Paul Gerrard a leading test expert, popular speaker, author and host of the UK Test Management Forum and Chair of the Eurostar 2014 Conference in Dublin later this year.  Paul also received the EuroSTAR European Testing Excellence award in 2011 and The European Software Testing Awards (TESTA) award for Lifetime Achievement in 2013.   There are presentations from other industry speakers on a broad range of test and verification topics including how to improve application security testing, using defect prediction to target your testing efforts and reducing defects with PSP.   The conference will be informative, entertaining and free to attend; a great opportunity to network with other software test professionals in the area. 
---
Agenda (GMT)
12:30

Registration, Refreshments and Networking

13:15

Introduction - Jim Thomas, Director of Software Testing, Test and Verification Solutions

13:20

Keynote Address - Paul Gerrard, Principal of Gerrard Consulting and EuroSTAR 2014 Programme Chair, Speaker and Author

Presentation: The New Model of Testing

 14:05

University of Birmingham - Dr Leandro L. Minku, Research Fellow II

Presentation: Automated Software Defect Prediction Using Machine Learning

 14:25

Parasoft - Andrew Thompson, UK Solution Architect

Presentation: Service Virtualisation and its Benefit to Testing

14:55

Refreshments and Networking

15:25

Test and Verification Solutions - Declan O'Riordan, Head of Security Testing

Presentation:  Application Security Testing - Where Are We Now?

15:55

Softwire - Jenny Mulholland, Lead Tester

Presentation:  ECOnomy in Testing: Early, Collaboratively, Early

 16:25

Brightpearl - Anna Baik, Test Manager

Presentation: Skills, Not Logistics -  Successful Hiring of Skilled Testers

 16:45

Protean Code Ltd - Dr Roderick Chapman, Director

Presentation:  The SEI Personal Software Process: Improve Yourself!

17:05

Concluding Remarks: Jim Thomas

17:10

Close
 Additional agenda details to follow
TVS reserves the right to cancel registration at its discretion.
  TVS may share your name and contact details with the sponsors of this event.  
If you do not consent please contact Sara (sara@testandverification.com) and request to be excluded.
Organiser
Test and Verification Solutions
Intelligent Testing Conference - Improving the Efficiency and Effectiveness of Software Testing