Intelligent Times: Jodi Kantor and Megan Twohey on Breaking the Harvey Wein...
Description
AN INTELLIGENT TIMES EVENT



Intelligent Times is a live event series collaboration between The New York Times and Intelligence Squared, bringing together leading New York Times journalists and thought leaders to discuss the key issues facing the globe today.
On October 5th 2017, The New York Times published a story that helped set off a change in the relationship between men and women in the workplace and beyond.
The piece, by Pulitzer Prize-winning reporters Jodi Kantor and Megan Twohey, broke the story of the Harvey Weinstein sexual misconduct allegations. Within days, women were coming forward with their own stories of harassment and abuse, igniting the global #MeToo movement.
For the launch of our new series, "Intelligent Times" – a partnership between Intelligence Squared and The New York Times – we will bring Kantor and Twohey to London for the first time since the story was published. They will discuss their new book, She Said, which reveals the extraordinary story behind one of the most important newspaper investigations in recent years.
For months leading up to publication, Kantor and Twohey had confidential discussions with top actresses and former Weinstein employees, learning of disturbing, long-buried allegations. They meticulously picked their way through a web of decades-old secret payouts and nondisclosure agreements, pressed some of the most famous women in the world – and some unknown ones – to risk going on the record, and faced down Weinstein and his team of high-priced lawyers and private investigators.
Nothing could have prepared them for what happened in the weeks after publication of their story. Women who had suffered in silence for decades at the hands of other men began coming forward, trusting that the world would understand their stories. Over the next year, hundreds of men from every walk of life and industry were outed for mistreating their colleagues. But now, over two years on from the Weinstein revelations, what kind of societal shift have we seen? Has change gone too far – or not far enough?
Join us for an up-close examination of the forces that have helped and hindered social change, and of the courage of women who spoke up for themselves and have affected us all.
As part of our collaboration with The New York Times, take advantage of a special digital subscription offer. With investigative reporting and analysis from experts in the field, The New York Times uncovers the stories that impact the world.
Sign up to the In Her Words newsletter from The New York Times.
Book Bundles
Book Bundles include one ticket to the event plus one copy of Jodi Kantor and Megan Twohey's book She Said, to be collected from the venue on the night of the event.

Speakers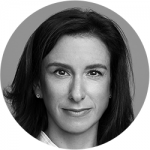 Jodi Kantor
Prize-winning investigative reporter and bestselling author
Prize-winning investigative reporter and bestselling author, whose work has revealed hidden truths about power, gender, technology, politics and culture. In October 2017, she and Megan Twohey broke the story of the sexual abuse allegations against Harvey Weinstein. Together with a team of colleagues who exposed harassment across industries, they were awarded the Pulitzer Prize for Public Service, US journalism's highest award, and won other national prizes. For six years, Kantor wrote about Barack and Michelle Obama, delving into their personal lives and their approach to the White House, and covering the 2008 and 2012 presidential campaigns. Her bestselling book, The Obamas, was published in 2012.
Megan Twohey
Prize-winning investigative reporter for The New York Times
Prize-winning investigative reporter for The New York Times, who has focused much of her attention on the treatment of women and children. During the 2016 presidential race, Twohey related the stories of women who accused Donald J. Trump of sexual misconduct. Her other investigations have led to legal protections for victims of rape, stalking, domestic violence and sex-abusing doctors.
CHAIR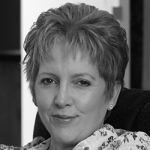 Carrie Gracie
BBC News Presenter and author of 'Equal: A Story of Women, Men and Money'
BBC News Presenter and the BBC's first China Editor from 2014 until 2018. She resigned that post last year to protest unequal pay at the BBC and now works in the BBC newsroom. She is the author of Equal: A Story of Women, Men and Money.
Speakers are subject to change.