About this Event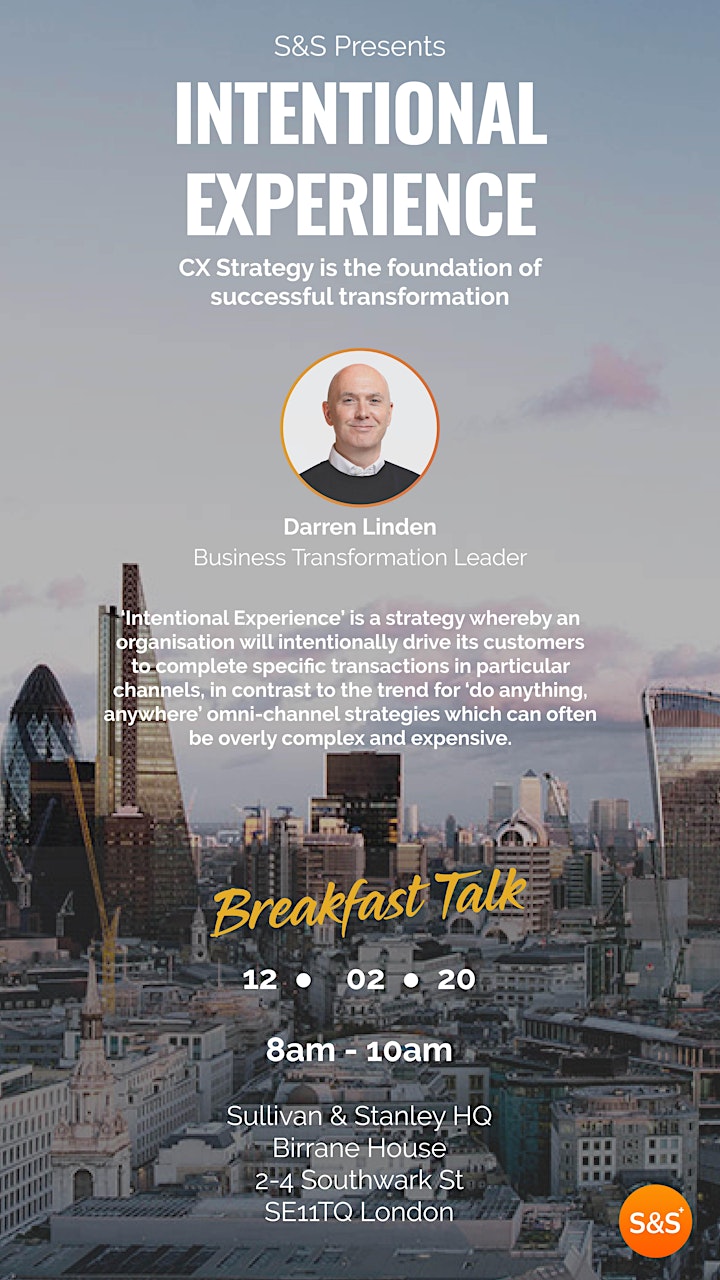 We'd like to invite you to our next breakfast event on Intentional Experience, on Wednesday 12th February, at S&S HQ.
As organisations aim to leverage digital products and experiences to transform their business, one of the biggest challenges they wrestle with is driving customer adoption to new channels and features.
Just because customer journeys may be failing, the answer isn't always to build new technology. 'Intentional Experience' is a strategy whereby an organisation will intentionally drive its customers to complete specific transactions in particular channels, in contrast to the trend for 'do anything, anywhere' omni-channel strategies which can often be overly complex and expensive. And a relentless focus on optimising customer journeys to deliver the best possible experience for customers the best possible result for organisations.
S&S Chief Transformation Officer, Darren Linden, will lead this discussion, drawing on his experience of leading large scale digital transformation for companies such as T-Mobile, O2 and Sky where Intentional Experiences have played a key role in effecting successful digital channel migration.
We appreciate diaries are tight so we will kick off at 8am with a light breakfast and a little networking before the discussion, and finish promptly at 10am.
We hope you can join us!