INTERACTIVE FORUM (Geneva): It all Begins with Learning to Lead Yourself

Thursday, March 13, 2014 from 6:30 PM to 8:30 PM (GMT)
Event Details

As announced previously we are happy to welcome you to our third Interactive Forum in Geneva
Date: 13th March 2014
INTERACTIVE FORUM: It all Begins with Learning to Lead Yourself

With all the millions of pounds, dollars and Swiss francs spent in Leadership, and all the books on all the shelves in all the bookshops, why do there seem to be so many issues in the world today – why do we see so many examples of poor leadership at work and in our communities, and why do we find ourselves doing things that we wish we didn't? What stops us "living what we believe to be true" and allowing that truth to grow and evolve as we live and experience? What causes us to compromise on our core values, or to judge another when part of us knows that we do the same?
In this talk, you will explore the basis of how you lead yourself, and how that affects your family, your communities and the world you affect. You will experience tools for deepening your presences; you will explore the neurophysiology of leadership and learn how to access a state of "flow" or "being in the one" at will; you will learn and use that to increase your "performance" through developing an integrated sense of purpose in all aspects of your life…
…..after all, if you cannot lead yourself, how can you really lead others?
You are invited to stay for a drink after the event. For those who want to stay for dinner, the school is offering us a menu at CHF 50, incl. drinks. Please send an email to melpaillard@gmail.com if you wish to attend the dinner.
Date: 13th March 2014
Time: Networking from 6.00pm, prompt start 6.30pm until 8.30pm
Venue: Ecole Hôtelière de Genève, 12 avenue de la Paix
Sponsors: Ecole Hôtelière de Genève
BOOK NOW!
About the speaker: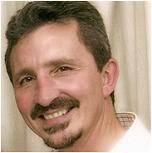 Jefferson enjoyed a 20+ year career in national and global commercial management before becoming an executive coach 10 years ago. Since then, his work has evolved to providing experiential leadership development for individuals, teams and organisations in Europe, India, Africa and the USA. Five years ago he co-founded the company Extraordinary Leadership with Nigel Linacre, and on the basis of their work they co-authored An Introduction to 3-Dimensional Leadership, the first comprehensive framework developed in the area. Jefferson believes that you cannot "train" people in leadership – each individual needs to be enabled to develop their own way of leading, expressed through the uniqueness of their own being.
About Conscious Lab™
ConsciousLab™ is an inspirational platform dedicated to thought leaders and executives, who purposely challenge the norm, are visionary and curious to explore new paradigms in management and transformational thinking.
We look forward to meeting like-minded, forward thinking business leaders who are passionate to create further awareness for 'leadership beyond mental barriers' – is it a myth or indeed a reality?
We hope to see you all at our next event!
With warm wishes
Anja & Mélanie
P.S. To unsubscribe, please send an email to claudia@consciouslab.org, with 'unsubscribe' as the subject. If you wish to take friends or colleagues to ConsciousLab™ monthly talks, please note that you need to register each attendee.
When & Where

Ecole Hôtelière de Genève
12 avenue de la Paix
1202 Geneva
Switzerland


Thursday, March 13, 2014 from 6:30 PM to 8:30 PM (GMT)
Add to my calendar
Organizer
Copyright © ConsciousLab was created to facilitate a shift in consciousness in the business world. Its purpose is to challenge the transactional nature of the workplace, setting a new paradigm for business practice, which is more about collaboration, awareness and humanity. ConsciousLab does not prescribe or subscribe to any one school of management thought or belief. It is a platform that is open to all. In fact, we believe that the diversity of thinking will help us to evolve and grow together. ConsciousLab is a social enterprise and a not-for-profit organisation (UK charity no 279403). For more information: http://www.consciouslab.org