Refund policy
Contact the organiser to request a refund.
Eventbrite's fee is nonrefundable.
Become aware of shame as both a primary emotion and a freeze state. You will explore the reasons why shame cannot be worked with in the same
About this event
YOUNG PEOPLE EXPERIENCE SHAME AS A THREAT OF BEING UNLOVABLE
Shame is perhaps the most painful of all emotions. It is at the root of both the inner critic and perfectionism. It binds with and hides behind many other emotions, like anger and fear. It is often hard to detect. Many young people go to great lengths to avoid acknowledging or even feeling shame—and this gets in the way of them making progress. Research shows that young people who are shame-prone are more likely to engage in risky behaviours (substance misuse and school failure), compared to other young people.
In this interactive training, designed for helping professionals, parents & carers, you will become aware of shame as both a primary emotion and a freeze state. You will explore the reasons why shame cannot be worked with in the same way as the other primary emotions and learn specific techniques to work with shame in young people.
In this training, we will offer tools you can use to help young people talk about, explore and heal the shame that can arise at any stage in the life
With a perfect blend of theory and practical skills that you can use with young people.
This training consists of real-time sessions & techniques, discussion groups and opportunities to practice and network with each other.
COMPLETING THIS TRAINING WILL HELP YOU:
Explore how to observe shame and recognise themes.
Connect the faces of shame in young people using a theological psychological perspective.
Learn how to build a young person's internal and external resources.
Explore the connection between working with shame & working with trauma.
Learn practical strategies and techniques to support shame-prone young people.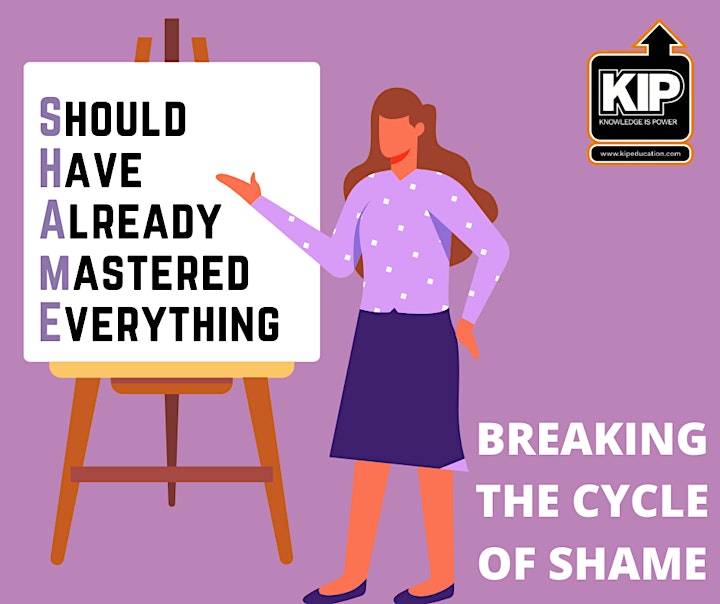 This training can be linked to your continued professional development CPD and is a great way to network with other professionals
WHAT ARE THE TEACHING METHODS?
The session combines various teaching methods, including:
Discussion
Presentation.
An experiential exercises.
Small group and pair work.
Whole group discussion.
Training is highly participatory and interactive.
Our experienced trainers support participants through interactive exercises and facilitated discussions, creating a safe space for reflection, sharing and professional development
SUITABLE FOR:
Practitioners working with young people in groups or 1-1 settings, e.g. school staff, youth workers, residential care workers:
Class teacher
Learning Mentor
Pastoral Lead
Teaching Assistant
Family support Worker
Headteacher
Assistant Head
Social Worker
Nurse
Support Worker
Youth Worker
Parents & Carers
ABOUT OUR TRAINING
At KIP Education, the experiences of professionals, and the young people they work with, are at the heart of our training programme. Each year we deliver training to over 10,000 professionals, and our expert trainers give you the practical skills to support the young people you work with.
Our training courses are designed to build your understanding of key issues & give you the confidence to make a difference in young people's lives.
KIP Education CIC is a boutique provider of innovative learning solutions for all organisations large or small. Our customised offerings are focused on reducing the cost of training while maximizing results.
KIP Education can provide training in your area for small or large groups.
To arrange a course please contact us.
For more information please visit our training course page.