INTERACTIVE WORKSHOP FOR BUSINESS OWNERS - Make selling easier and enjoyable

Friday, 24 November 2017 from 10:00 to 13:00 (GMT)
Event Details
BSC's INTERACTIVE WORKSHOP FOR BUSINESS OWNERS
GET THE RESULTS THAT YOU DESERVE FOR YOUR EFFORTS AND TIME
10.00 to 1pm on Friday 24th November 2017
Jury's Inn Hotel, Wellesley Road, Croydon, CR0 9XY
Early bird price £25 
 Refreshments and pastries throughout the event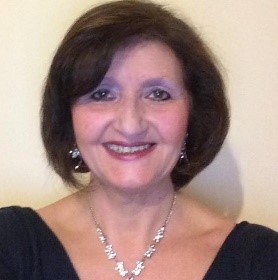 Hi!  I'm Gerlanda Milioto, owner of Business Strategies Consultancy.
I meet lots of business owners who ask:
"I work 24/7, have lots of client meetings, get quite a few leads from networking events and my revenue is still not growing to where it should be! Whys is that?" Does this sound familiar?
Developing a business is alot easier if you are recognised as an expert.  This way, the odds of someone wanting to buy from you are alot higher than you selling to someone who has not heard of you or does not know of your reputation.  Relaying true value of your services and of you as a business partner increases your chances of gaining a new client and closing that deal.  Let me tell you more.  Join me for a few hours and I'll share some of my secrets and techniques with you.  During these 3 hours, you will hear how you can:
S

ecure more

deals in a shorter space of time

Increase your conversion rate by at least 50%
We shall discuss and help you identify:
How time out of the office can be productive
How managing your day will increase your income
How self-belief & expressing value towards your service will portray you as "an expert" in your field
How eliminating the stigma of "hard sell" will increase your clients' desire to buy from you

How you can effectively pre-empt and overcome objections - YES, EVEN "

no budget / no time

"!

How you can retain your clients and awaken dormant clients

     
Also joining us is Jennifer Corcoran from  MY SUPER CONNECTOR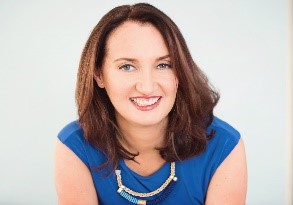 Introducing
How to maximise the power of your LinkedIn profile
o    Why you need to be on LinkedIn
o    The power of personal branding
o    How building your profile online is essential to LinkedIn success
You know you're good at what you do and wished you could do it more effectively or do more of it, but can't figure out how to get your business where you want it to be?  Then, join the workshop and let us share some insights with you.  With small tweaks to your strategies and processes, within a few months you will notice the vast difference to the growth of your business.  
PLUS interact and network with some of your future clients over refreshments and pastries!
Your booking will automatically enter you into a raffle to win a top prize.  PLUS - every attendee is offered a one-hour COMPLIMENTARY business review and a FREE FINDINGS REPORT (worth £100), with no obligations to take things further.  Book here or, for any enquiries, email  administration@businessstrategiesconsultancy.co.uk
We look forward to seeing you there! 
When & Where

Jury's Inn
Wellesley Road,
CR0 9XY Croydon
United Kingdom


Friday, 24 November 2017 from 10:00 to 13:00 (GMT)
Add to my calendar
Organiser
Gerlanda Milioto - www.linkedin.com/in/gerlanda-milioto-2620263 /
https://www.businessstrategiesconsultancy.co.uk
Many of you first met me when I worked for the London Chamber of Commerce and whilst at Croydon Chamber of Commerce.  Others may know me from one of my past 4 businesses and are familiar with my 25 years plus experience in sales, business development and as an entrepreneur.  Some of you may not know that, in my first year in business, I single handedly secured a turnover of £455,000.  Some of my clients were top investment banks and financial institutions such as Bank of America, NatWest Investment Bank, large international corporate events organisers and media companies as well as BT and Crown Agents. In between my businesses, I worked for a medium sized IT security consultancy, I worked for  large recruitment consultancies locally and in the City and have also worked for not for profit organisations such as the 16th largest accountancy firm in the world, UHY Hacker Young and Institute of Optometry - all in sales and business development roles.
Becoming tired of working hard to make money for my employers, I decided to start up my 5th (and hopefully final) business, sharing my experience, wisdom and my passion in sales and business development helping SMEs to grow their business and to develop their sales techniques in as short a time as possible.  
Many times in the passed, I've been asked, "Gerlanda, how do you do it?  You make it look so easy".  Well it can be if done correctly.  And that's what myself and Jennifer Corcoran would like to share with you. So don't miss this opportunity.  Book now!
https://mysuperconnector.co.uk/biography/ - Jennifer Corcoran