Sales Have Ended
Registrations are closed
Thank you for your interest in our event 'Intercepting Threats in the Modern Workplace'. If you have any further questions please get in touch with Marie Lewis marie.lewis@sophos.com or our marketing team marketing@softcat.com Kind Regards The Softcat Team
Sales Have Ended
Registrations are closed
Thank you for your interest in our event 'Intercepting Threats in the Modern Workplace'. If you have any further questions please get in touch with Marie Lewis marie.lewis@sophos.com or our marketing team marketing@softcat.com Kind Regards The Softcat Team
Description
Join us in Glasgow at The Corinthian Club as we examine the current threat landscape, the state of endpoint security and the secrets you didn't even know about your network! Plus, we'll look at securing your apps and data in the cloud, and how best to protect your organization against cyber threats.
Agenda
16:30 Registration
17:00 Introduction/The Current Threat Landscape – Adam Louca, Chief Technologist, Softcat
17:15 The State of Endpoint Security Today – James Burchell, Senior Sales Engineer, Sophos
17:30 Refreshment break
17:45 The Dirty Secrets of Network Firewalls – James Burchell
18:00 Cloudy with a Chance of Security – James Burchell
To finish the event we will be hosting Gin Tasting along with the option to Network. It would be great to see as many of you there as possible!
18:15 Gin Tasting, Extended Networking Session (including food)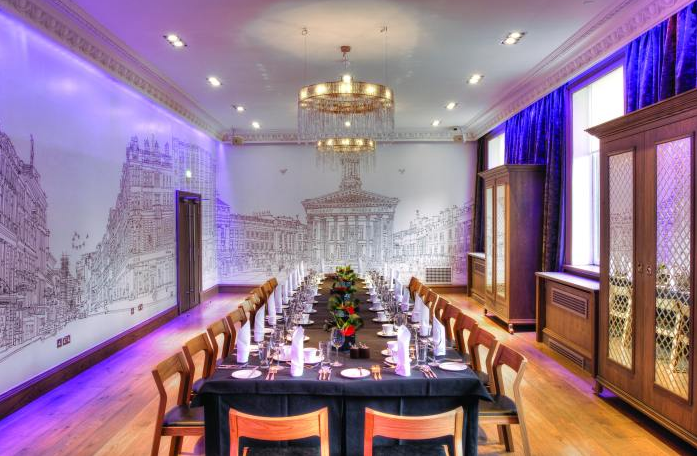 Presentation Summary:
The Current Threat Landscape
The mode, angle and impact of attacks has and continues to change. This means that we may need to modify the manner in which we protect, prepare and respond to the threat.
This session is an interactive discussion led by Adam Louca, Softcat Chief Technologist and will examine how the threats landscape has evolved and will change further in the future. We will share how analysts and other customers are addressing these development and what should be seen as best practice to prepare for the future.
The state of Endpoint Security Today
You are not alone. Todays sophisticated attacks are a growing challenge for almost all IT managers, right across the globe. Ransomware is here to stay, hackers take advantage of vulnerabilities in legitimate software, whilst AI is being adopted by cybercriminals improving their ability to execute more sophisticated and targeted attacks. This is a highly challenging and complex area for organisations of all sizes. I believe the biggest enemy to security is complexity, especially in our current environment, so how can Sophos help eliminate this risk?
The Dirty Secrets of Network Firewalls
A firewall is the gateway between your network and the internet and an integral pillar of your security infrastructure. Despite the importance of its role in your threat defences, firewalls are failing organisations when it comes to delivering the protection they need. On average, organisations suffer 16 infected computers every month so it's no wonder that better protection is the #1 desired firewall improvement for a large portion of IT managers.
Cloudy with a Chance of Security
You've chosen to run your applications and workloads in the cloud. Now how do you secure them? Microsoft works hard to protect the Azure cloud, but that's only for the underlying cloud infrastructure. And while it's true that AWS is secure, and meets an extensive list of global security standards requirements, AWS recommends customers take additional steps to protect and secure their applications. As you move workloads and data to the cloud, don't assume they're automatically protected. Microsoft and AWS claim responsibility for the security of their cloud, but you are responsible for the security of applications and data you place in their cloud.