Interconnection Event

Saturday, 5 August 2017 at 10:00

-

Sunday, 6 August 2017 at 18:30 (BST)
Event Details

What is Interconnection?
Interconnection is a unique Information vehicle that accelerates and transforms all areas of Health, Wealth and Business in your LIFE. Learn powerful techniques that integrate your Mind, Emotions and Physical bodies beyond the limits of your current Life State.
Using Ancient Knowledge and Quantum Science, the Law of Manifestation will offer solutions to all problems enabling you to achieve your goals and realise your dreams. Discover how to use this Law to reveal a truly revolutionary paradigm that is practical, innovative, creative and Light Years ahead of the Law of Attraction.
Transcend your current understanding of what you Think and Feel you WANT leading to Pain and Lack, into a state of Gain and Abundance. Mobilise from competition in business to co-operation and achieve true success by learning to co-work with yourself.
Who is this event for?
Therapists, doctors, carers and practitioners looking to expand their awareness and enhance what they can offer for their clients. (we are CPD accredited)
Community leaders, business owners looking to expand their influence and network.
All who wish to be the thought leaders and teachers in their communities, to network with other leaders and who genuinely wish to help shape the future of human consciousness through a common language.

Speakers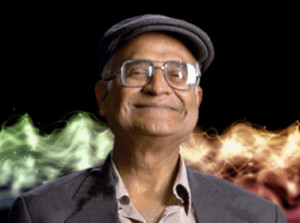 Dr Amit Goswami seldom needs an introduction. The highly acclaimed and world-renowned Theoretical Quantum Physicist was a key speaker in the award winning film "What the bleep do we know?"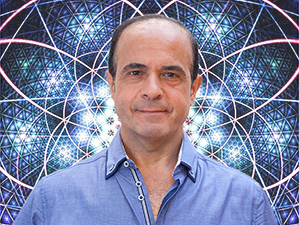 Professor Konstantin Pavlidis is the creator of the SciArtMet Platform. His vision to unite key people of influence from around the world through collaborative action is now coming to fruition in a big way.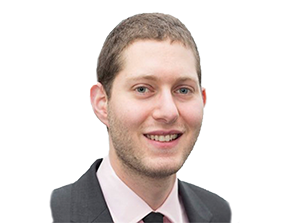 Yehuda Yeshurun is the son of two Kabbalistic teachers. From the early age of 11 he has been focused on making a tangible impact on the problems of the world.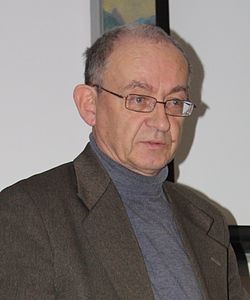 Prof. Ph. D. Vladimir Voeikov is a deeply modest, warm and highly intellectual world-renowned speaker and professor of Biophysics at the Moscow State University. Present with us at our last SciArtMet symposium he covered the topic of "Water and Consciousness".
Weekend Format
There will be speakers during the mornings from 10am -1pm, interactive workshops each afternoon from 3-6pm and special breaks for targeted Networking. This event is for all health care professionals, practitioners, business owners and thought leaders in the Health and Self Development Industry.
Topics include : Health and Natural Law, Quantum World View, Kabbala in Daily Life
Workshops include : Integrative Psychology, Integrative Medicine, Jungian Astro Drama, Wisdom Traditions and Quantum Physics, Unstructured Light- Transformational Movement workshop
When & Where

De Vere Grand Connaught Rooms
61-65 Great Queen St
WC2B 5DA London
United Kingdom


Saturday, 5 August 2017 at 10:00

-

Sunday, 6 August 2017 at 18:30 (BST)
Add to my calendar
Organiser
The Orassy is a multi-functional centre which focuses on every aspect of health, wellness and self-development. Through it's many activities, including a clinic in London, research, training through the Academy and Media the Orassy Platform promotes colloboration and sharing the principles establishing and maintaining good health. 
This is accomplished through combining advanced scientific discoveries with complementary medicine and ancient wisdom traditions.