Event Information
Location
London
London
United Kingdom
Description
1-week programme for interior professionals led by top UK interior design agencies.
Do you want to observe directly how leading professionals use materials, technology, visual communication and storytelling to design memorable user experiences through the immersive built environment?

This course will cover the areas of residential, retail and workspace design and provide methods to apply for interior projects in a variety of contexts. In one week you will participate in a rich mix of talks, studio visits and guest lectures that Future London Academy curated for you by partnering with successful design, consultancy and media practices. The programme matches the understanding of space from both the designer's and the user's perspective to equip you with both a technical and strategic angle for your future projects. The experiential approach of this course consists of technical, cultural and social activities that together enable you to tailor your own design practice.

Speakers include Calum Storrie, Friend & Company, Sotheby's, MET Studio and others.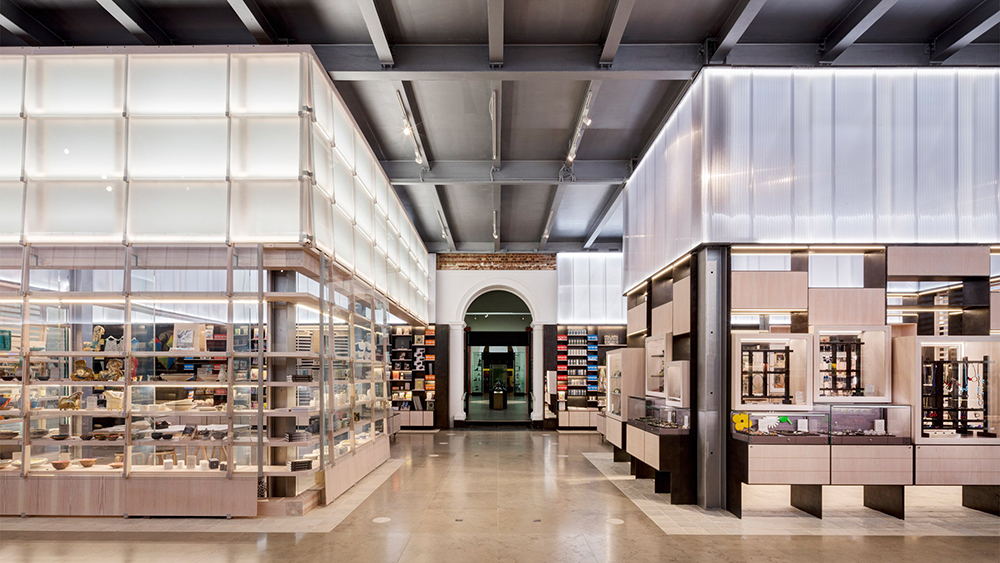 You will also explore the cultural life of London, including:
LONDON DESIGN FESTIVAL and 100% DESIGN
London Design Festival happens once a year and can't be missed. It attracts interior, product and furniture designers from around the world and is the best opportunity to get inspiration. We partnered with LDF and picked the best bits of it for you to visit, including various design districts, 100% Design show and exciting events at V&A.
VISITS TO SECRET LONDON SPOTS
You'll be able to see the best view of London from the top of a skyscraper; you'll get to visit the most exciting exhibitions of the year; and you'll discover where London's creative community spends their free time. In addition, you'll get recommendations to guide your own explorations, with tips on the best places to eat, drink and relax in capital of Great Britain.
FINAL PARTY
At the end of this intensive week we are hosting a party for all participants, with lecturers, special guests and people from the industry. After presenting certificates to each participant, we'll have some drinks and a party. It's a great opportunity for everyone to get useful contacts, be introduced and just enjoy the company of inspiring and successful people.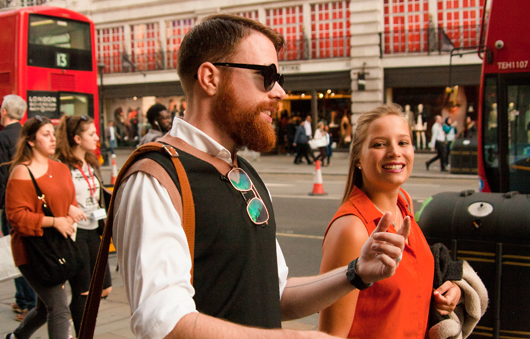 Structure of the programme:
Morning guest: the first activity of the day includes informal activities over breakfast to activate brain and body to receive the creative stimuli of the day. You will interact with other participants, share your ideas, experiences and expectation for the day and meet local professionals to get to know more about the backstage of the creative industry.
Morning session: it is the first session of the day, it will take the form of a lecture plus hands on activity to validate the learnings or a full workshop.
Lunch break: we will have a break between the morning and afternoon session and we will give you suggestions on the most interesting places to have lunch and enjoy the surroundings of the day programme locations.

Afternoon session: it is the second session of the day, it will be the continuation of the morning session or we will move to the second partner of the day for a new subject.

Debrief and the city: after a long day of absorbing new ways of working, idea brainstorming and creative exercises we will debrief the content of the day to better organise them in our minds. This activity will be short and engaging and it will take place straight after the afternoon session or in locations that we can then visit as cultural and social activities such as museums, galleries, event spaces or bars.
The weekend: the weekend will be dedicated to cultural and social activities, meeting some of the lecturers again and emerging designers in informal settings or planning longer visits of the London Design Festival events, including talks, exhibitions, workshops and launch parties.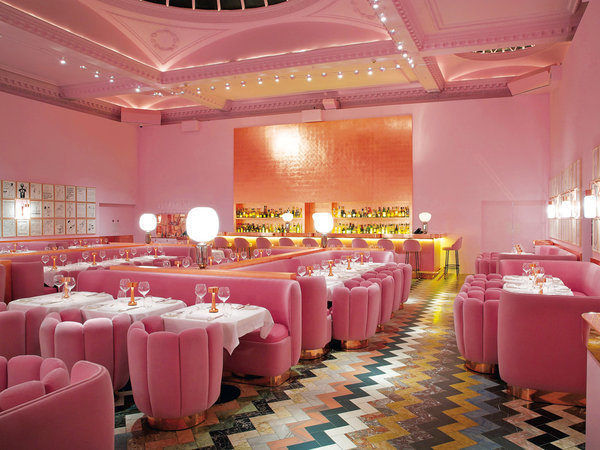 Who is this programme for?
The experiential mode of the course allows professionals at any stage of their career to benefit from the content proposed and its multidisciplinary programme does not limit the access to design professionals. In particular, this course is addressed at:
— interior and furniture designers
— architects and owners of architectural firms
— service and experience designers
— heads of design departments
— innovators and trendsetters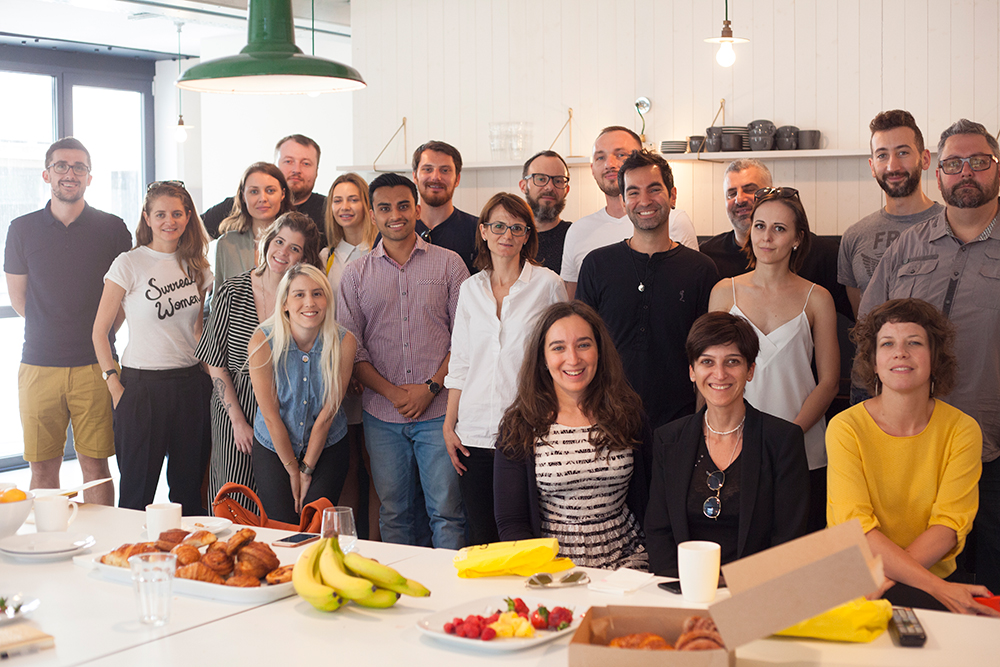 This course will:
— show you how a project workflow works within design agencies.
— help you broaden your knowledge of interior design
— show you the latest trends in the industry
— introduce you to the most influential British designers
— give you inspiration for future projects
— show you how to be competitive on the international arena
— teach you new tools, techniques and skills for your professional development
Course curator:
Stepan Bugaev, interior designer and business owner.
He was listed as one of the 100 best interior designers, according to AD magazine. He also teaches BA Interior Design Course at HSE Design School with his own programme 'Rules of the successful project creation'. Stepan is a regular speaker at interior design conferences and contributes to various design magazines.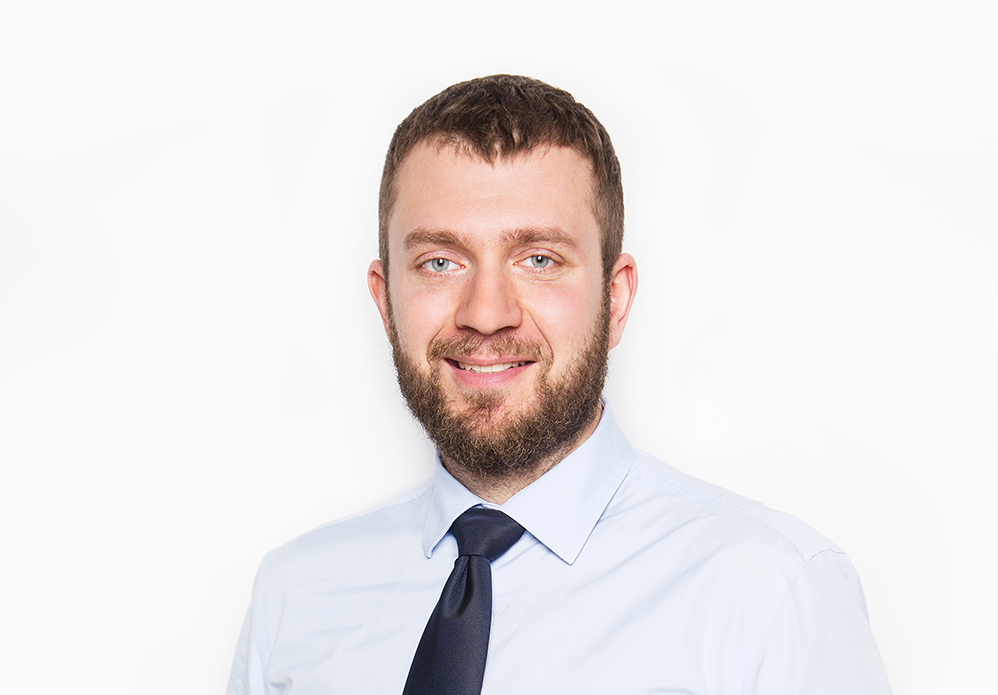 Date and Time
Location
London
London
United Kingdom