Multiple Dates
Interior Design Masterclass, Edinburgh, 14th of September
Description
Whether you want to re-design a room in your home or just dip your toes into the world of Interior Design, this course will give you the skills and confidence to tackle any Interior Design project.
Do you feel overwhelmed by the inspiring images on Pinterest, Instagram and in magazines? Or are you struggling to find that inspiration, make that all-important start or follow through with a renovation?
This is a weekend course with Interior Designer Aleksandra J. Hannah of Edinburgh-based Skela Studio will show you the processes that Interior Designers go through when working on their projects.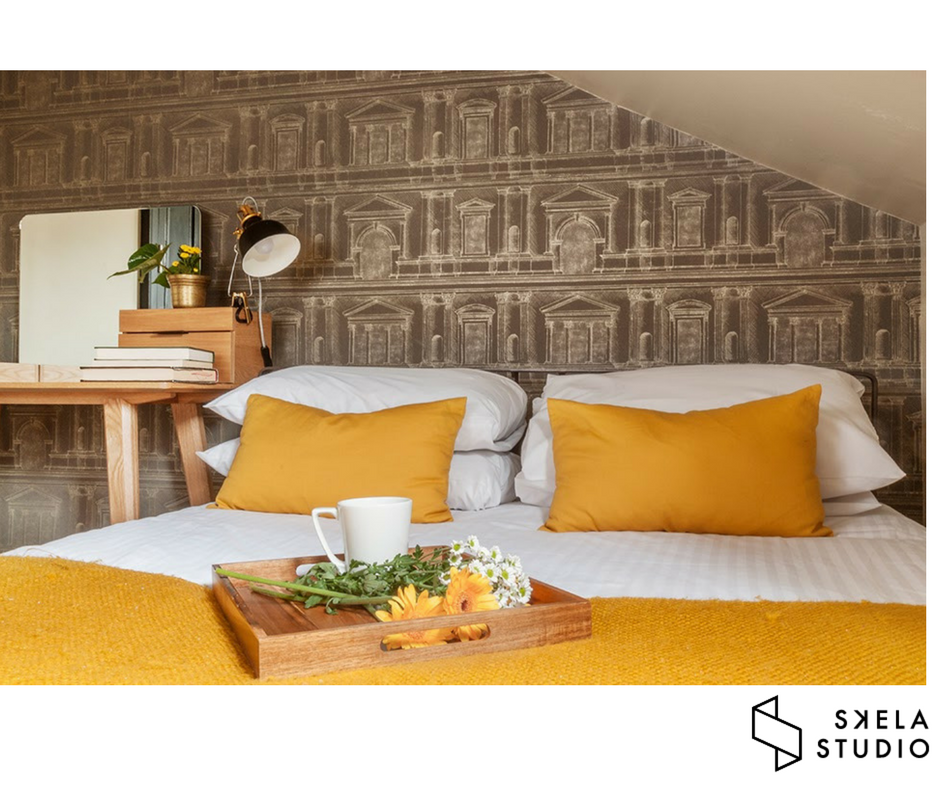 WHAT PREVIOUS PARTICIPANTS HAVE TO SAY:
"Thank you for such a great class, can't wait to do more! You provided us with such great skills that will last a lifetime. Will definitely keep in touch! " Brodie Sim
"Current living room situation - chaos. Hopefully not a too distant situation, cosy, homely, less chaos… Thanks, Skela Studio for the five past weeks of interior design inspiration and guidance. " Eileen Inglis
"This course gave me extra confidence to experiment with interiors. As a Fashion Designer I have been brave in using colour but with Skela Studio I've learned so much more about layout, texture, lighting… My husband is also very keen to go on this course. " Tanya Marinich
For more reviews on our courses, please check the Craft Courses Website.
The course is on Saturday the 14th of September, 10am-4pm at a lovely inspiring location near the city centre. We will cover the Brief, Inspiration, Moodboards, Colour Schemes, Materials and Finishes.
You will gain insight into interior design in an inspiring environment and meet likeminded people. At the end of the course, you will have completed a moodboard to take and use at home. By following the steps covered in the course and using the handy tips from the workshop will enable you to make a success of any Interior Design projects.
By the end of the course, participants will have:
- Gained the confidence to design small interior spaces;
- Confidently use colour in interiors;
- Improved drawing skills;
- Been introduced to the effects of pattern and texture in interiors;
- Create a moodboard to take away home.
Images from previous classes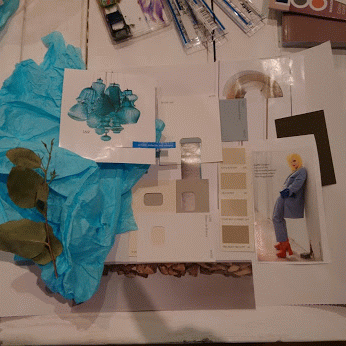 ENTRY REQUIREMENTS
No previous experience is necessary.
MATERIALS REQUIRED
All the materials are provided. Feel free to bring photos of the existing room or/and inspiring photos from the internet or magazines. Lunch is included.


To see some of the work from our previous course participants and what they thought of the workshops check Skela Studio website."
Price: £95
The price is including lunch and refreshments. Please get in touch with any special dietary requirements or allergies.
Surprise someone with a lovely gift! Gift Vouchers available as a contribution towards a workshop ticket.