Description
INTERIOR DESIGN MASTERCLASS
In this fun and relaxed design masterclass, award winning interior designer Lauren Gilberthorpe shares her insider knowledge, decorating secrets, and tips and tricks of the trade that will enable you to create your own stylish spaces overflowing with personality. Take away tonnes of inspiration, pick Laurens brains and discover all you need to know to create your dream home. At the end of the day you will leave armed with the knowledge of how you can take your own space to the next level. Whats more, the event is fully catered with an autumnal feast provided in the beautiful surroundings of The Barn at Upcote, nestled in a beautiful part of the Cotswolds. 

The numbers at this event are kept very small with informal breaks, giving everyone an opportunity to ask questions and share ideas with each other and the experts. It's a very relaxed, informal, creative and fun day!
Located just outside of Cheltenham, The Barn at Upcote provides the perfect setting for the day - a gorgeous newly renovated Cotswolds barn flooded with natural light.

TIMETABLE
10:00 - Arrival and welcome tea/coffee
10:15 - Presentation: The Design Process Part I. Learn how to plan your space and work out where to start! 
10:45 - Interactive Workshop Hour: Space Planning - how to create floorplans. 
11:45 - Tea/Coffee and Cake
12:00 - Presentation: The Design Process Part II: Colour choices, furniture styles and window treatments. 
12:30 - Interactive Workshop: Create your own moodboards.
13:30 - Autumnal Feast Lunch
14:30 - Presentation: Styling your home
14:45 - Interactive Workshop: How to Style Surfaces. 
15:30 - Cocktails and conversation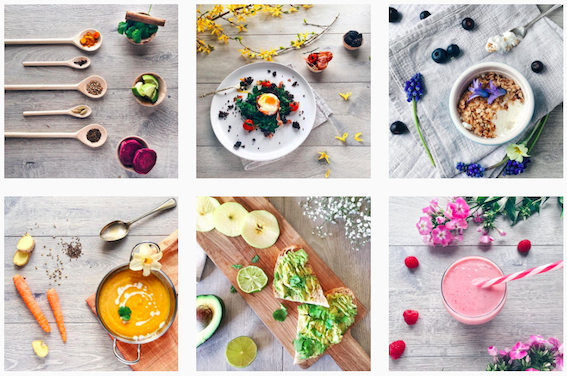 YOU WILL ENJOY:
Talks packed with design ideas and top tips and helpful advice for every room in the house.

A chance to ask the experts and get feedback on your project

Interactive hands-on workshop time with a chance to browse through a wide range of fabrics, wallpapers, paints and styling props.

Delicious food and drinks throughout the day with a buffet lunch and a farewell cocktail prepared by the fabulous Siobhan Wolton (AKA The Cotswold Foodie)

An incredible gift bag, worth £40, to take away filled with goodies from well known interior brands. 
When: 1st October 2016 from 10:00 a.m. to 4:30 p.m.
Where: The Barn at Upcote, Withington, Glos, GL54 4BL


I very much look forward to seeing you at our workshop on 1st October 2016.
Lauren x
PS - Do feel free to share this page on social media or via email.


ABOUT LAUREN
Based just outside of Cheltenham and working throughout Gloucestershire, Oxfordshire and the Cotswolds, award winning Interior Designer, Lauren Gilberthorpe, designs and manages a wide variety of small and large-scale interior design projects. From individual houses, seaside retreats and showhomes through to luxury spa hotels and country estates, her wide ranging expertise in the industry enables her to offer a range of tailored design packages.


CANCELLATION POLICY
We have a limited number of places available on the workshop and when the doors close they will remain closed. Only payment in full guarantees your place. Any refund requests prior to 15th August will be paid in full apart from a deduction for the booking and administration fee of £25. Refunds requested between 16th August and 16th September will be at 50% of the original fee you paid. No refunds will be issued after 16th September although you may transfer your registration to another person at no cost. 

Please contact lauren@laurengilberthorpeinteriors.com for any cancellation requests.