Multiple Dates
INTERIORS WITH COLOUR - HOW TO MAKE YOUR OWN COLOUR PALETTE WORKSHOP
Description
WHAT IS "INTERIORS WITH COLOUR"
Interiors with colour is a tailored workshop where you will be introduced to the colour concepts, thereby gaining a deeper understanding of colours to help you create your own colour palette.
During the workshop you will learn how colours influence our feelings, emotions and the perception of space, and how using it appropriately can dramatically transform a room in an amazing way.
At the end of the session you should be able to convey your style message by creating your own colour palette that you can use with confidence in your own home or on a client's project.
The classes will have a maximum of 6 people to ensure that each participant has enough individual support.
WHO IS IT FOR?
This workshop is for anyone who loves colours, is interested in understanding their effect and wants to learn how to use them better.
It's a great way to meet other like-minded people, spend some time in an informal and relaxing place and enjoying the weekend developing new skills while having fun.
WHAT WILL YOU GET FROM THE WORKSHOP?
During the workshop you will have fun creating a mood board with your own colour palette that you will then take home
All the materials and tools are provided but feel free to bring along with you any materials, magazines, photos that could be useful for your project.
ABOUT OLGA
Graduated at the University of Architecture and Interior Design in Rome, Olga Lucci is a passionate Italian Interior Designer whose work spans across a wide range of industries and countries. She finds mood boards and colours palette powerful tools to convey her message clearly.
AGENDA
Welcome and intro (2 PM)

Foundations of Colour Theory


Basic of Colour Psychology in Interior Design

The use of Colour in Interiors & practical tips

Tea and coffee break with pastries

Patterns & Textures

How to create your own Colour Scheme

How to make a Colour Board

Create your own Colour Board

Presentation of your work to the class

Q&A

End of Day (5 PM)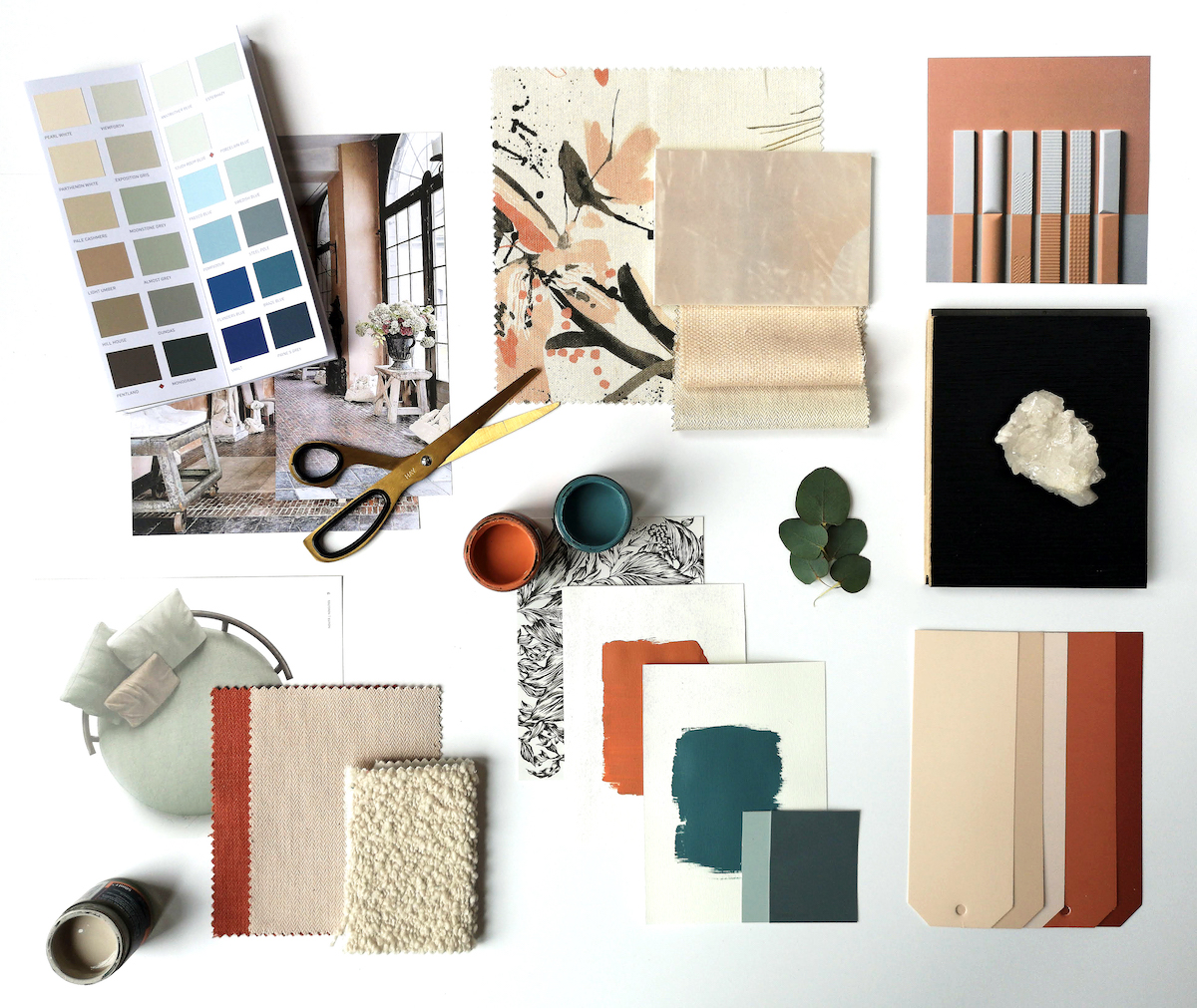 -------------------------------------------------------------------------------
If you are interested to discover all the techniques on "HOW TO MAKE A MOOD BOARD" click here to see more https://www.eventbrite.co.uk/e/how-to-make-a-mood-board-workshop-tickets-59017653390