Intermedia/Interarts: China & the UK in Focus - University of Reading
About this Event
As East Asian cultures become a global force, it is increasingly important to understand the ways in which they blend, interact or clash with other cultures across the world. Within this context, the notions of 'intermediality' and 'interarts' seem ideally poised to evaluate social and cultural practices involving the local and the global. Border-crossing by definition, intermedia and interarts are emerging fields of scholarship that function across disciplines in the humanities.
This project draws on the assumption that they can be instrumental in understanding complex developments in the Sinosphere and its increasing encroachment onto the wider world, as much as the UK which is currently under pressure both to retract from the wider sphere to a more marked national context, and to continue to engage vigorously with Europe and the rest of the world. Despite the global potential for understanding intermediality and interarts through their discursive and creative practices across geographical, cultural, political and aesthetic borders, there has been very little attention to the potential for cross-cultural and interdisciplinary dialogue between China and the UK in this respect.
How can intermedia/interarts help us to understand the parallels and relations between the two countries? What role does intermedia/interarts play in the understanding of historical and cultural transformations? How is an increasingly globalised system of mediated communication impacting on the humanities?
Supported by the British Council through the UK-China Humanities Alliance and drawing on a collaboration between the University of Reading and Hangzhou Normal University, this workshop will explore ways in which scholars, artists and theorists engage with border-crossings on all levels.
Including speakers from Mainland China, Hong Kong and the UK, film screenings, book launch and a lecture-performance by pioneer documentary filmmaker Wu Wenguang and choreographer and filmmaker Zhang Mengqi, it will open up a new platform for the study of the dialogue across the arts and media on a global scale.
*LUNCH AND REFRESHMENTS WILL BE PROVIDED THROUGHOUT THE WORKSHOP*
TO VIEW SCHEDULE, SCROLL TO BOTTOM OF PAGE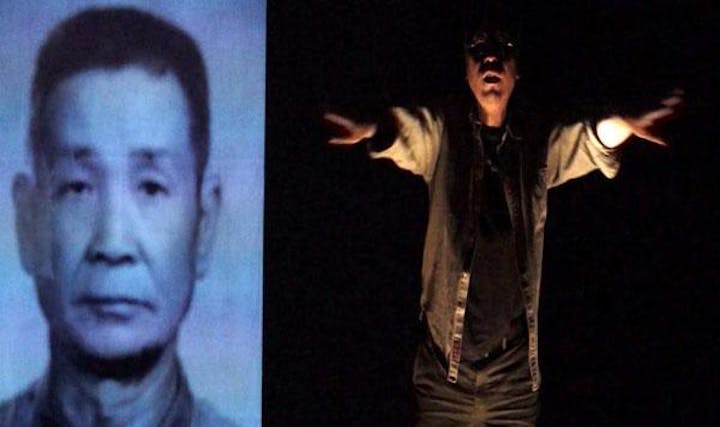 ABOUT THE GUEST FILMMAKERS
Wu Wenguang is a pioneer of independent documentary film in China and founder of the 'Folk Memory Project' at the Caochangdi Workstation in Beijing, China. Since his first film Bumming in Beijing: The Last Dreamers (1990), Wu has been influential in the Chinese independent film scene, pushing the aesthetic boundaries of documentary filmmaking with his unscripted interviews, long takes and marginalised subject matter. Now, with the 'Folk Memory Project', he is building a historical memory archive in China with over 20 participants and 56 films to date.
Zhang Mengq graduated from the Dance Academy of Minzu University of China in 2008. Since 2009, she has been a choreographer and resident filmmaker at the Caochangdi Workstation in Beijing. She has produced 8 feature length documentary films for the 'Folk Memory Project'.
In addition to a lecture-performance delivered by Wu Wenguang and Zhang Mengqi, there will also be two film screenings (followed by a Q&A):
Investigating My Father by Wu Wenguang (2016, 80 min)
My father was a landowner's son and an ex-Kuomintang Air Force pilot, who remained in mainland China after 1949. For survival, he tried to transform himself from a man of the 'old society' to a man of the 'new society'. As his son, I started investigating his 'history before 1949', which he had kept away from me. This film documents the process of my investigation over twenty years.
Self-Portrait: Sphinx In 47km by Zhang Mengqi (2018, 94 min)
The eighth film in Zhang Mengqi's extraordinary survey of life in 47km, a rural village in Hubei Province, China named after its distance from the nearest city, Suizhou, Self-Portrait: Sphinx In 47km explores the terrible legacy of the 'Great Leap Forward' through the contrasting perspectives of two generations of women. An elderly woman tells the harrowing story of her son's death; whilst a teenager paints murals imagining a brighter future. This split structure connects the memories of a disappearing generation to the hopes of a new one, finding space for political and personal reflection in a country experiencing great change.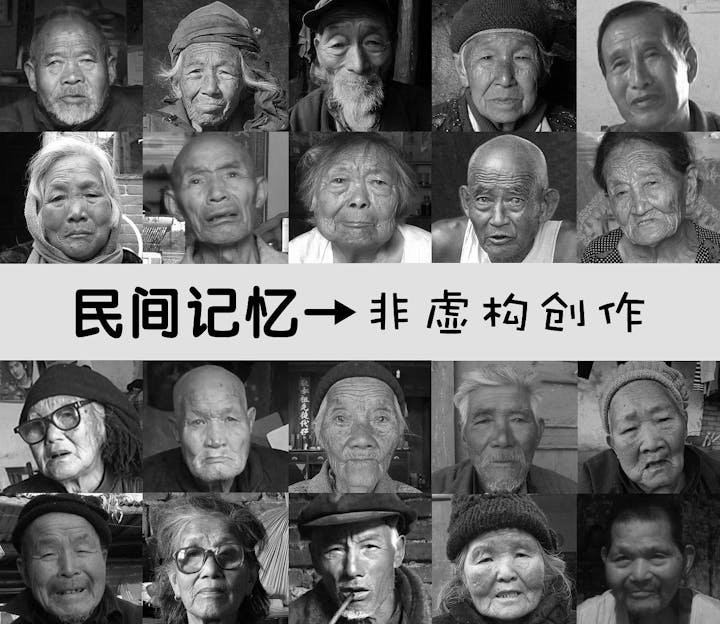 ABOUT THE ACADEMIC SPEAKERS
Stephi Hemelryk Donald FASSA, FRSA is Research Director for the Centre of Culture and Creativity and Distinguished Professor (Film and Media ) in the College of Arts. She has served as Chair of the ARC Humanities and Creative Arts College, and Deputy Chair of the Hong Kong RAE Humanities panel. Her book, There's No Place Like Home: The Migrant Child in World Cinema, won a Choice Outstanding Academic Title Award in 2018.
Yunwen Gao is assistant professor of the Centre for China Studies at the Chinese University of Hong Kong where she teaches courses on Chinese literature and research methods. Her research interests include modern Chinese literature and culture, Sinophone studies, oral tradition, and dialect literature. She is currently working on her book project titled "Language, Soundscape, and Identity Formation in Twentieth-Century China."
Simone Knox is Associate Professor of Film and Television at the University of Reading. She sits on the board of editors for Critical Studies in Television and her publications include essays in Film Criticism, Journal of Popular Film and Television, New Review of Film and Television Studies, Historical Journal of Film, Radio and Television and the Journal of British Cinema and Television. With co-author Kai Hanno Schwind, she is currently completing the monograph Friends: A Reading of the Series for Palgrave.
Ou Rong is Professor of English and Dean of the School of International Studies at Hangzhou Normal University, China. She has been a visiting scholar at the University of Cambridge (2009-2010) and UC Berkeley (2012-2013). Her scholarly interests focus on modern and contemporary English literature, East-West literary relations and inter-arts studies. Her most recent publications include Ezra Pound among Chinese Talents (2015) and Les Fleurs du Mal: Urban Writing in Anglo-American Modernist Poetry (2018).
Cecília Mello is Lecturer in Film Studies and Film Editing at the Department of Film, Radio and Television, University of São Paulo, Brazil, and Vice-Director of CINUSP 'Paulo Emílio'. She is the recipient of a number of Research Grants, the most recent being the MOFA Taiwan Fellowship in 2017. Her research focuses on world cinema – with an emphasis on British and Chinese cinemas – and on issues of audiovisual realism, cinema and urban spaces and intermediality. This workshop will include a book launch of her upcoming publication The Cinema of Jia Zhangke: Realism and Memory in Chinese Film (2019).
Tamara Courage is Lecturer in Film at the University of Reading where she teaches courses on practical and theoretical film and television studies. Her research interests include Chinese independent cinema, documentary film, migration, memory and marginalised representations on screen. She is currently working on turning her PhD thesis 'Contemporary Chinese Independent Cinema: Urban Spaces, Mobility, Memory' into a monograph.