Event Information
Location
Canada Water/St Jame's Park/Elephant & Castle
London
United Kingdom
Description
Interested in improving your Chinese?

Want to add value to yourself in business and increase your future job prospects?

Maybe you are just in love with the Chinese language, culture, and Chinese people - who can blame you?!


Our relaxed approach to teaching helps you remember more with less effort!
Sun 10am – 11.30am, Canada Water/St Jame's Park/Elephant & Castle

12 weeks, 1.5 hours per week

Start: October (we start as soon as a minimum of 5 students have registered!)

Where: Canada Water / St James / Elephant and Castle

Register your interest now!


Course Overview
You will build on a much broader vocabulary and embark on more ambitious conversations across a far wider range of real life scenarios. Great expectations!
Understand and engage more effectively in good conversations with Chinese people

Book hotels, buy tickets, chat about the weather, your hobbies, food, family and work

Describe common situations with an expanded vocabulary and converse in richer detail with confidence!

Construct simple sentences in the correct tense and order correctly with less help from others

The course includes 1 x cultural immersion activity, in advance, to improve your performance and add to your confidence (e.g. ordering at Chinese restaurants, visiting museums etc)

Read - and write (or more importantly these days, recognise and type)! – an even wider range of Chinese characters!

Level: equivalent to HSK 2
What else?
Small groups: Minimum 5 people, maximum 8 people, relaxed and friendly

Up to 2 catch-up lessons, at discounted rates, for any lessons you miss

Affordable prices: only £22.50/lesson!

No quibble refunds available if you are not completely satisfied.


Entry level
You need either to have completed both Beginner level courses or to have done approximately 35 – 40 hours of basic Mandarin learning before you commit to this course
What our students say about us:
"Really helpful way of teaching…small group exercises are comfortable. Thank you!" Esther, Central London


"Brilliant, entertaining, informative and patient trainer. I'm particularly impressed with their use of cutting edge learning techniques!" Claire, East London

"Excellent lesson planning, informal and insightful." Sarah, West London


---
CONTACT US TO REGISTER YOUR INTEREST NOW!
info@china-unbound.co.uk, 020 7064 8429
---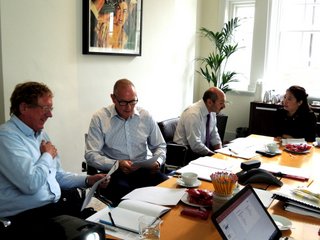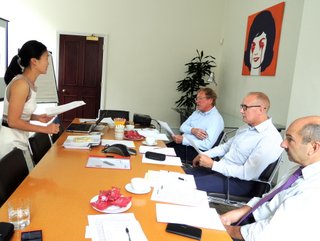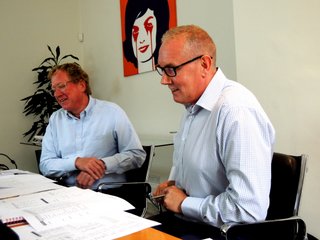 Our other courses:
Beginner, Oct, Wed 7pm – 8.30pm, Elepahnt & Castle / St James's Park
Advanced Beginner, 27 Sept, Tue 7pm - 8.30pm, Elephant & Castle / St James's Park
Advanced Intermediate, Oct, Sun 12 - 1.30pm, Canada Water / Elephant & Castle / St Jame's Park
Date and Time
Location
Canada Water/St Jame's Park/Elephant & Castle
London
United Kingdom