Follow up course to Start Up Creative sessions
About this event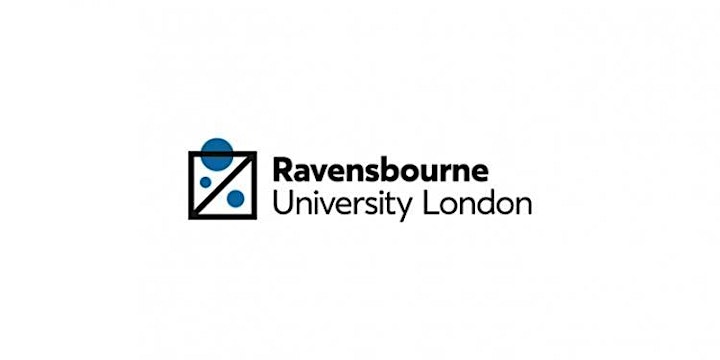 This course runs for 4 consecutive weeks, between Wednesday 17th November- Wednesday 08th December 2021.
Times: 18:00 - 20:30
* Please note you need to be aged 19+ . Priority will be given to Greenwich residents but other borough tickets are also available to book. ID proof/number will be required when registering for the course. Course might be postponed or cancelled if minimum numbers not achieved".
** Please note this is an online, live course with assignments, no access to Ravensbourne University London due to Covid19 pandemic. A Zoom account will be needed to access the course."
This free online course is for emerging creatives in London including artists, illustrators, designers, makers, photographers, fashionistas, digital creators, film makers and performers. This course is suitable for those in the early stages of setting up to creatives who may have been trading up to a year.
In this short course we will explore the practical skills required to thrive within the visual arts and creative industries.
We will learn what it takes to be an entrepreneur and how to build an optimistic vision. The course will cover some key legal issues, understanding risk, advanced IP, licensing rights, negotiation, presentation skills and how to sell. It will also feature guest speakers ie a successful creative entrepreneur and and an expert guest speaker on intellectual property.
LEARNING OUTCOMES
Understand more about the practical side of being an artist, designer, maker, or founding a creative business within the visual arts and creative industries.
Learn more about the personal qualities and attributes required to progress a creative enterprise.
Develop an entrepreneurial mindset and become more confident about seeking opportunities.
WHO IS THIS WORKSHOP FOR?
Those who have attended the previous course with Alison and want to have a more comprehensive and deep approach to their business ands creative needs.
You will finish the course maximising the possibilities of your new creative business and with a clear idea of what and how to achieve it.
This is an online live course, where you will be taught by an experienced tutor in creative industries.
About your tutor
Alison Branagan is an author and visual arts consultant. She has written several business start-up and enterprise books her most recent publication is 'The Essential Guide to Business for Artists & Designers' (2nd Edition, Bloomsbury reprinted 2019). She is also an associate lecturer at Central Saint Martins, a consultant to The Association of Illustrators and a Craft's Council Talent Development Associate.
*Learners must be age 19+ and must bring their own smartphones*
Minimum smartphone skills required to commence the course. We will advise you on which apps to download before the course starts, if any needed. Basic computer skills needed such as downloading apps, transferring photos, saving documents are needed etc....  
There will be assignments, so please make sure you can commit to the course and homework. You will work mostly individually but you will share your path and development with the whole course cohort.
This opportunity can be used to enhance your skills in development and preparation towards subsequent education and/or employment, if you are starting your own business or already run your own business, or alternatively as an enjoyable way to engage with new people and new ideas.
Past learners have gone onto our Access to Higher Education course and BA courses at Ravensbourne.
Basic IT skills are required to commence the course, however no experience is required.
Organiser of Intermediate Start-up // How to be a creative entrepreneur |Term 1| 21-22 |