A Collaborative Revolution: Pluralistic Practice and Change
About this event
'A Collaborative Revolution: Pluralistic Practice and Change'
The 4th International Conference on Pluralistic Counselling and Psychotherapy, hosted by University of South Wales and Online Events, will celebrate the development of the Pluralistic movement through the last 10 years, and consider how pluralism can contribute to the wider future of mental health.
If you are interested in presenting please find more information regarding submissions by clicking here download the submissions form.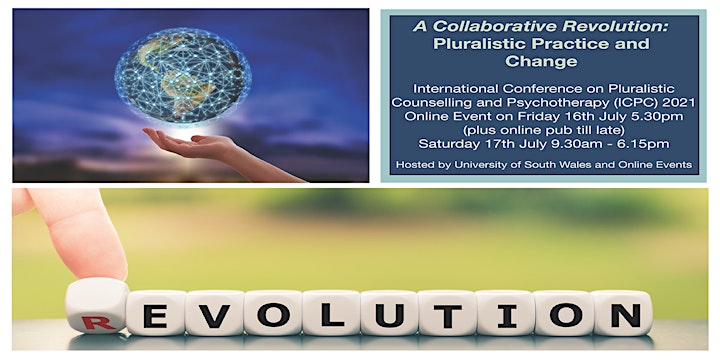 More Details to follow...