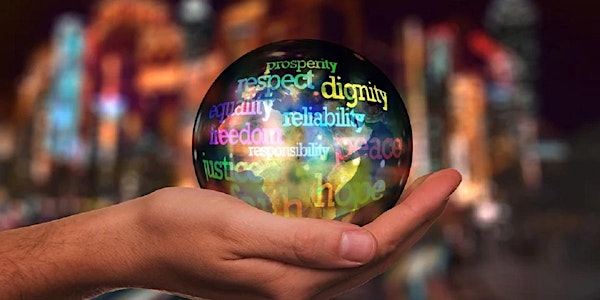 International Dialogue Forum on the Prosperity and Peace Nexus
International Dialogue Forum on the Prosperity and Peace Nexus in the Context of Increasing Climate, Conflict and Food Insecurity Risks
About this event
Please register today for the First International Dialogue Forum on Prosperity and Peace hosted by the 'Prosperity and Peace Pathways Project Team' at the Natural Resources Institute of the University of Greenwich, in collaboration with the Institute for Peace and Conflict Resolution (Ministry of Foreign Affairs Nigeria), Bayero University Kano, University of Nigeria Nsukka and Alex Ekwueme Federal University Ndufu-Alike, Nigeria.
The Forum will convene in a hybrid format on 13–14 July 2022 and online.
Over two days, the Forum will foster an exchange of views on the prosperity-peace nexus in the context of increasing climate, conflict and food insecurity risks. From grassroots and corporate action to global policy decisions, diverse stakeholders and participants will:
Share the current state of research, practice and lessons on prosperity and peace in relation to the United Nations 2030 Agenda on the Sustainable Development Goals (SDGs), especially Goal 1 on "No Poverty" and Goal 16 on "Peace, Justice, and Strong Institutions"
Drill deeper into the interlinkages between climate change, conflict and peace
Distil understanding about the numerous intersections between gender-based violence and food insecurity
Advance ways to accelerate actions towards achieving sustainable prosperity and positive peace
Join keynote addresses by leading European and African scholars and practitioners, as well as cutting-edge in-person world café and online sessions on topics such as peace paths in places experiencing multiple forms of violence, human rights and water governance pathways to prosperity and peace, harms to community food systems resulting from gender-based violence, and more. The Forum sessions will challenge assumptions, synthesise knowledge gaps, reframe questions, improve evidence and reasoning, and develop new approaches for building peaceful and prosperous societies.
The outcomes of the Dialogue Forum will inform ongoing agenda on localisation of the SDGs related to prosperity, climate and peace across the Sahel and Lake Chad basin region, as well as other relevant future environment and development engagements across sub-Saharan Africa leading to COP27. The Dialogue Forum is part of a larger initiative by the UKRI-funded Prosperity and Peace Pathways Project at the Natural Resources Institute, University of Greenwich, which seeks to unpack, co-create and deepen public understanding of locally grounded pathways towards prosperity and peace in fragile settings.
For additional enquiries, please contact the Dialogue Forum team leader: u.t.okpara@greenwich.ac.uk