International Event: Resilient landscapes to face catastrophic forest fires
About this Event
[English]
Resilient landscapes to face catastrophic forest fires: global insights towards a new paradigm
With the increasing threat and occurrence of catastrophic fire events around the globe, the need for new strategies for wildfire prevention and protection is clear. "Resilient landscapes to face catastrophic forest fires: global insights towards a new paradigm" is a two-day, high-level international conference that will bring together stakeholders and experts to propose holistic approaches for fire resilient landscapes that better integrate socioeconomic aspects of fire prevention.
The conference, to be held on 14-15 October 2019 in Madrid, is coorganised by the European Forest Institute (EFI) and the National Institute for Agricultural and Food Research and Technology (INIA), with support from the Spanish Ministry of Agriculture, Fisheries and Food and the Association of Forest Engineers.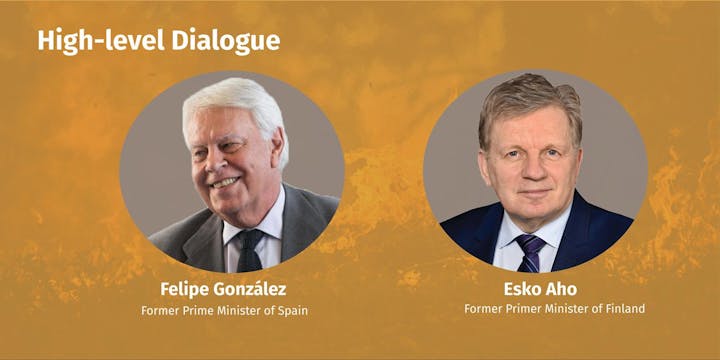 This conference will analyse experiences and cases from five continents, identifying lessons learned and knowledge gaps, and discussing the way forward. Former Prime Minister of Spain Felipe González and former Prime Minister of Finland Esko Aho will open the event with a dialogue on the role of rural areas and the bioeconomy and what is needed to move towards a resilient and sustainable Europe. Expert keynote speakers include David E. Calkin, from the Rocky Mountain Research Station in the United States, and Peter F. Moore from the Food and Agriculture Organisation of the United Nations, who will provide a global perspective for the growing threat, and urgent need for effective, landscape-level prevention of catastrophic fires.
Presentations, case studies, panel discussion and open debate will explore how leading scientific research on the socioeconomic dimensions of wildfire prevention can be translated into potential actions for a clear path forward to co-construct fire resilient landscapes in the Mediterranean and beyond.
---
[Español]
Territorios resilientes para afrontar incendios forestales catastróficos: cómo hacerlos realidad
Con la creciente amenaza y aparición de incendios catastróficos en todo el mundo, la necesidad de nuevas estrategias para la prevención y protección contra incendios forestales es evidente. "Territorios resilientes para afrontar incendios forestales catastróficos: cómo hacerlos realidad" es un evento internacional de alto nivel, de dos días de duración, que reunirá a profesionales y expertos para proponer enfoques integrales de territorios resilientes a los incendios que mejor integren los aspectos socioeconómicos para su prevención.
El encuentro, que se celebrará los días 14 y 15 de octubre de 2019 en Madrid, está coorganizado por el Instituto Forestal Europeo (EFI) y el Instituto Nacional de Investigación y Tecnología Agraria y Alimentaria (INIA), con el apoyo del Ministerio de Agricultura, Pesca y Alimentación de España y la Asociación de Ingenieros de Montes.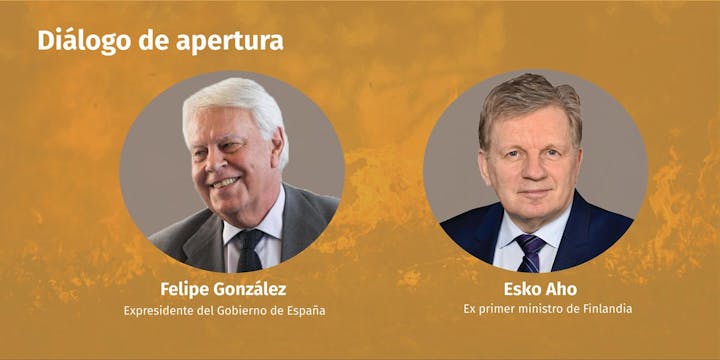 Durante la sesión se analizarán experiencias y casos de los cinco continentes, identificando tanto las lecciones aprendidas como las brechas de conocimiento, y se discutirá el camino a seguir. El expresidente del Gobierno de España, Felipe González, y el ex primer ministro de Finlandia, Esko Aho, inaugurarán el evento con un diálogo sobre el papel de las áreas rurales y la bioeconomía, así como los pasos que son necesarios para realizar una Europa resiliente y sostenible. Entre los ponentes principales se encuentran David E. Calkin, de la Estación de Investigación de las Montañas Rocosas en Estados Unidos, así como Peter F. Moore, de la Organización de las Naciones Unidas para la Agricultura y la Alimentación, que aportará una perspectiva global para la creciente amenaza y la urgente necesidad de una prevención eficaz a nivel de territorio de los incendios catastróficos.
Presentaciones, mesas redondas y debates abiertos tendrán como objetivo traducir la investigación científica de vanguardia sobre las dimensiones socioeconómicas de la prevención de incendios forestales en acciones potenciales y un camino claro hacia la construcción colaborativa de territorios resilientes a los incendios en el Mediterráneo y más allá de sus fronteras.