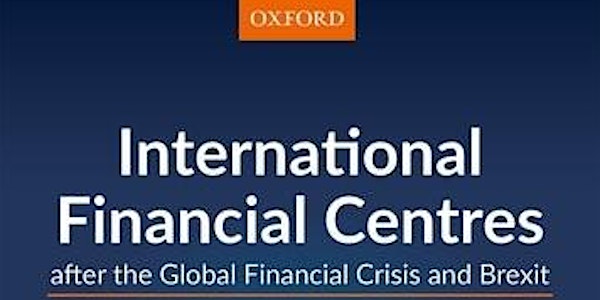 International Financial Centres after the Global Financial Crisis and Brexi...
Location
The British Academy
10-11 Carlton House Terrace
London
SW1Y 5AH
United Kingdom
Description
We would like to invite you to the launch of the book entitled 'Global Financial Centres after the Global Financial Crisis and Brexit', co-edited by Prof. Youssef Cassis and Prof. Dariusz Wójcik and published by Oxford University Press. The book launch will take place at the British Academy in London (10 Carlton House Terrace) on Monday, 17 September, with a presentation of the book and a Q&A session at 5:00-6:30pm, preceded by welcome drinks at 4:30pm and followed by more drinks and snacks, 6:30-7:30pm.
The book gathers leading geographers, historians and economists who examine whether and how the landscape of international financial centres has changed in the decade since the outbreak of the global financial crisis on 15 September 2008. While we uncover cases of recovery (e.g. in New York and London), growth (in Asian centres) and stagnation (in Swiss centres), and document significant differences in regulation and corporate restructuring across places, overall the book shows and explains a remarkable stability at the top of the hierarchy of international financial centres. In addition, the book explores the potential impact of fintech and Brexit on the future of global finance. If the financial crisis has not re-drawn the map of financial centres, perhaps technology and politics will? Further information on the book can be found on https://global.oup.com/academic/product/international-financial-centres-after-the-global-financial-crisis-and-brexit-9780198817314?cc=pl⟨=en&.
We expect over fifty guests at the launch, including academics, finance professionals from the private and public sector, and journalists. We would be delighted if you could join us. The number of places is limited, so if you intend to attend, please register as soon as possible.
If you have any questions about the event, please reach out to theodor.cojoianu@ouce.ox.ac.uk.