International Football History Conference 6-7 June 2019 at Manchester City...
Description
International Football History Conference 2019
6-7 June 2019
Held at the City Football Academy, Manchester City Football Club
Supported by
City Football Group, British Society of Sports History, De Montfort University, Routledge and the National Football Museum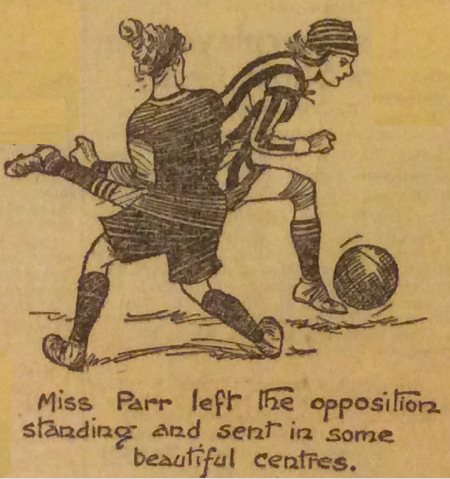 Key Note Speakers: Marion Stell & Dennis Tueart

The third annual International Football History Conference will take place at the City Football Academy, Manchester City Football Club, Manchester M11 3FF, England and will be held over two days (6 and 7 June 2019). There is a fantastic collection of papers being presented with contributions from leading academics from across the globe including many leaders in their field.

Papers focusing on football's origins, race, discrimination, identity, the World Cup, gender, and issues within football (including football of all codes) will be presented (a draft list of presenters and topics will be posted soon).

Conference organiser Dr Gary James has been pleased with the interest: "The inaugural International Football History Conference was staged in 2017 and proved popular with leading academics, early career researchers, football historians and students. That was followed in 2018 by another enjoyable conference. This year's conference will build on those successes. It promises to be another significant conference with world leading research presented, while also providing networking opportunities, as well as the potential for collaborations."
Conference organiser: Dr. Gary James, Honorary Research Fellow at De Montfort University

COST OF ATTENDANCE
£119 (delegates in employment) and £99 (students/unwaged/retired delegates).
In addition to the two day conference (held at Manchester City's City Football Academy 08:00 to 18:00 on both days) delegates will be provided with return coach travel from Manchester city centre to the conference each morning (leaving at 08:00 from a designated city centre location and returning after each day's final activity).
Delegates will need to make their own arrangements regarding accommodation for the conference. If you would like some advice on where to stay please contact the organiser, Dr Gary James via footycon@outlook.com