International Hustings for Wales

Wednesday, 31 May 2017 from 18:30 to 20:00 (BST)
Event Details
Cymraeg Isod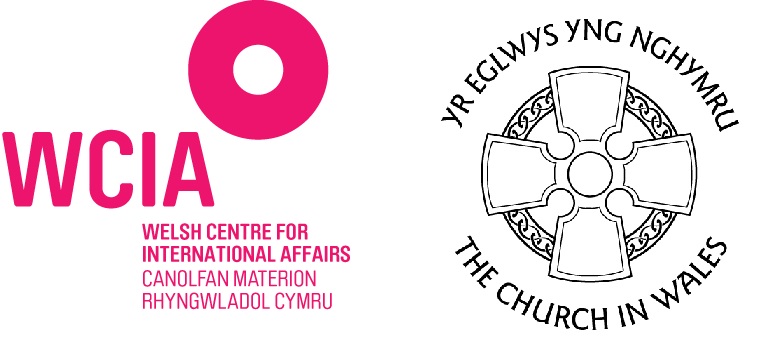 International Hustings in Swansea – 31 May

St Mary's Church, Swansea
6.30-8.00pm – Wednesday 31 May

Chair: Rt Revd John Davies, Bishop of Swansea and Brecon

As we approach the general election in June, the WCIA and Church in Wales invite you to quiz the main political parties at our International Hustings for Wales.

Confirmed panelists:
Dan Boucher (Conservative - Swansea East)
Daniel Williams (Plaid Cymru - Neath)
Geraint Davies (Labour - Swansea West)
Ian Chandler (Green Party - Monmouth)
Mike O'Carroll (Liberal Democrats - Swansea West)

This will be an opportunity to ask candidates about key international issues such as:

International development and the 0.7% aid spending commitment
Foreign policy and defence
Supporting asylum seekers and refugees
Action on climate change and sustainable development
UK government spending on Global Learning
Justice in international trade and taxation
Although this event doesn't aim to cover Brexit in detail, EU relations will provide an important backdrop for many of the above issues.

Entry is free and everyone is welcome to attend.

We look forward to an open audience debate on the day, and we also encourage you to submit questions in advance to centre@wcia.org.uk or by tweeting @WCIA_Wales.
---
Hystings Rhyngwladol yn Abertawe – 31 Mai

Eglwys y Santes Fair, Abertawe
6.30-8.00pm – Dydd Mercher 31 Mai
Cadeirydd: y Gwir Barchedig John Davies, Esgob Abertawe ac Aberhonddu

Wrth i ni nesáu at yr etholiad cyffredinol ym mis Mehefin, mae WCIA a'r Eglwys yng Nghymru yn eich gwahodd i holi'r prif bleidiau gwleidyddol yn ein Hystings Rhyngwladol ar gyfer Cymru.
Panelwyr a gadarnhawyd:
Dan Boucher (Ceidwadwyr - Dwyrain Abertawe)
Daniel Williams (Plaid Cymru - Castell-nedd)
Geraint Davies (Llafur - Gorllewin Abertawe)
Ian Chandler (Plaid Werdd - Mynwy)
Mike O'Carroll (Democratiaid Rhyddfrydol - Gorllewin Abertawe)
Bydd hwn yn gyfle i holi'r ymgeiswyr am faterion rhyngwladol allweddol megis:
Datblygu rhyngwladol a'r ymroddiad o wariant o 0.7% ar gymorth tramor
Polisi tramor ac amddiffyn
Cefnogi ceiswyr lloches a ffoaduriaid
Gweithredu ar y newid yn yr hinsawdd a datblygu cynaliadwy
Gwariant llywodraeth y DU ar ddysgu byd-eang
Cyfiawnder mewn masnach a threthiad rhyngwladol

Er nad yw'r digwyddiad hwn yn bwriadu trafod Brexit yn fanwl iawn, bydd cysylltiadau UE yn darparu sylfaen bwysig ar gyfer nifer o'r materion uchod.
Mae mynediad am ddim ac mae croeso cynnes i bawb.

Edrychwn ymlaen at ddadl agored gan y gynulleidfa ar y diwrnod, rydym hefyd yn eich annog i gyflwyno eich cwestiynau ymlaen llaw trwy e-bostio centre@wcia.org.uk neu drydar @WCIA_Wales.
When & Where

St Mary's Church
St Mary's Square
SA1 3LP Swansea
United Kingdom


Wednesday, 31 May 2017 from 18:30 to 20:00 (BST)
Add to my calendar