Description
Photo Credit: Martha Scholefield
Join us at the University of Exeter for the third week long International Inclusive Summer Intensive with renowned dance maker Adam Benjamin. Hosted by Plymouth Dance and supported by Dance in Devon
Feedback from previous summer intensives
"I grew as an artist immensely in the short period we had together. Adam Benjamin is a true gem and master of integrated dance, and having this intensive was a necessary part of my growth as an artist. He brings together amazing people, and offers a safe but challenging space for artistic and personal growth".
"The most amazing and transforming experience".
"It was truly inclusive. Delivered with care, sensitivity, warmth and genuineness. I felt safe and held by Adam and the group".
"I knew what to expect as I had been to a previous intensive, however I had not expected how different and enormously enjoyable it would be to participate in another week with different participants".
"How comfortable and confident the group were together, discovering new scores and the openness for discussion".
"If I am to make work that disrupts and challenges, I have to disrupt and challenge my own ideas, prejudices and practice, and that was the great gift of this workshop".
"I will definitely be back next year".
SUMMER INTENSIVE 2019 Exeter University
Welcome to new 2019 Summer Intensive, for a change, in the very beautiful Devon city of Exeter! The programme is again hosted by Plymouth Dance and June Gamble and her team will be on hand to ensure the smooth running of the week. The studios are a short distance from Exeter Saint David's Station and a 20 minute bus or taxi ride from Exeter Airport. Accommodation is available close by the studios on campus.
We will work together for 6 days, allowing time for the group to develop deep listening and understanding working as an ensemble but also importantly, to provide the environment in which individual journeys can take shape and flourish. The workshop is designed to allow us to recognise and identify areas for individual development, this might be in the use of particular skill sets for inclusive practice, or in defining and refining areas for growth, be they creative, personal or performative. There will be a lot of dancing, laughter – skill development, and time also for discussion, reflection and goal setting. The intensive is open to all levels of dance and theatre practitioner.
Each day will include a warm up that builds into improvisational scores, and will end with opportunities for dancers on different strands to meet and dance informally.
SCHEDULE
Monday 2nd September - Friday 6th September
10.00am -11.00am [registration and warm up]
11.00am - 1.30pm [Morning session]
2.30pm -5.00pm [Afternoon session]
5.00pm – 6.00pm [free studio time]
Saturday 7th September
10.00am -11.00am [warm up]
11.00am - 1.30pm [Morning session]
2.30pm -5.00pm [Afternoon session]
5.00pm – 6.00pm [Sharing]
Post performance farewell party - Saturday 7th September: 8.00pm - 11.00pm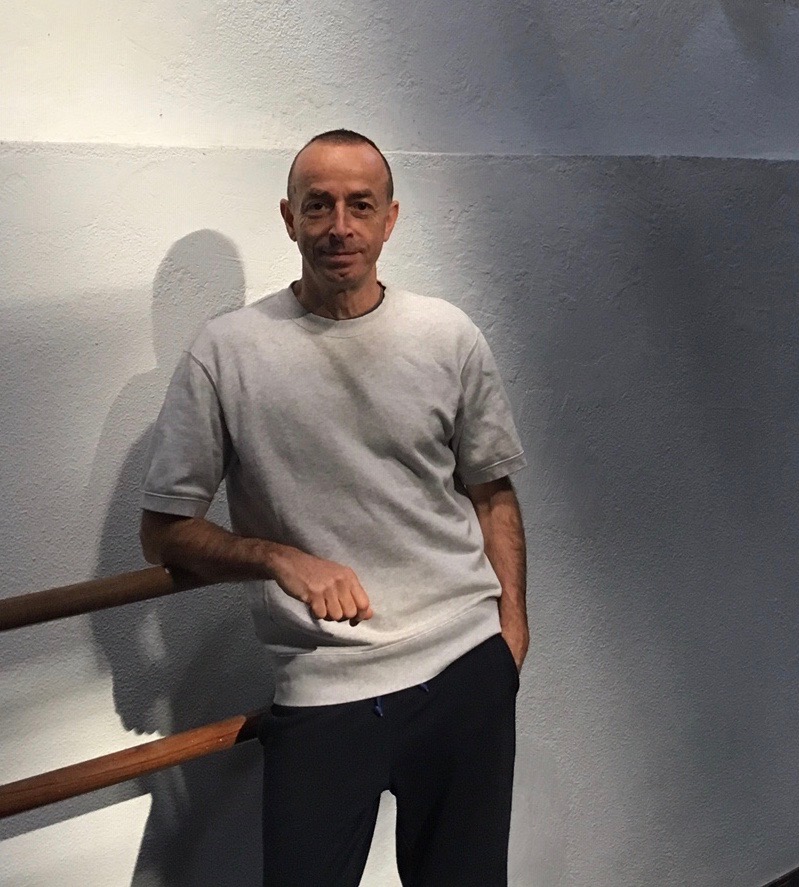 Adam Benjamin was joint founder and artistic director of CandoCo Dance Company and a pioneer of integrated dance. His book Making an Entrance (Routledge 2002) is considered a seminal text and he has written extensively on integrated practice and improvisation with chapters for Routledge, Intellect, Triarchy, Palgrave etc. A long time improviser, Adam was a founder member of 'Five Men Dancing', he has performed and taught with Kirstie Simson, Rick Nodine, Kim Itoh, Jordi Cortés and Russell Maliphant.
Adam has choreographed for community groups and professional companies around the world including Vertigo Dance Company (Israel) and Scottish Dance Theatre. In South Africa, shortly after the dismantling of apartheid, he founded the award winning Tshwaragano Dance Company, the first South African dance company integrated on both racial and disability lines. In Ethiopia he developed the integrated strand for the Adugna Dance Theatre Company, in Japan he helped launch the first professional integrated company, Integrated Dance Company-Kyo, who performed at last years summer intensive.
Adam has received numerous awards in dance including the London TimeOut Performance Award. He has been an Associate Artist at The Place, a Wingate Scholar, a Rayne Choreographic Fellow and recipient of an Arts Council International Artist Fellowship. He was awarded a National Teaching Fellowship in 2013 while teaching at Plymouth University and was named a Change Maker, by the South Bank Centre in 2015.
ACCOMMODATION
If you require accommodation for the Summer Intensive we are able to book rooms only, Bed and Breakfast or Bed, Breakfast and Evening Meal in the Halls of Residence at Exeter University.
We are also able to provide an accommodation list if you wish to stay at a local Hotel or Bed and Breakfast.
So, if you would like to receive a copy of our Accommodation List or book a room at Exeter University, please email june.gamble@plymouthdance.org.uk


REFUND POLICY
7 days: Attendees can receive refunds up to 7 days before the event start date.