Description
Summer Intensive Update
Due to the high demand for the Integrated Dance Summer Intensive with Adam Benjamin we are opening an additional strand led by internationally renowned dance maker Fin Walker with universal technique classes taught by Plymouth based choreographer, Clair Beckett.
The international integrated summer school is hosted by Plymouth Dance in Partnership with Plymouth University.
Please direct any booking enquiries to june.gamble@plymouthdance.org.uk
SUMMER INTENSIVE STRAND 2
Join the dancers from Integrated Dance Company-Kyo (Japan) working with Fin Walker and Clair Beckett. These workshops run concurrently with strand 1 and there will be plenty of opportunities for delegates from both Summer Intensives to network and share.
Accessible Technique Class (Days 1, 2 and 5) - Clair Beckett delivers a 'universal' dance technique that individually challenges each dancer through a formally structured technique class that uses non-body part specific instruction. This movement technique explores new possibilities within the body through translation of movement. Class involves taught phrases that will be translated by the dancers, improvised structures and yoga.
Delve Deeper (Days 2,3 and 4) - Fin Walker's classes are an opportunity to step into your bodies and inhabit them more fully in the moment of being.
"You will journey deeper into the self to realise your full potential using movement as an entry point and the voice to support the process of 'opening'. You will come into awareness of where you 'hold' in your system and look at how you can get out of your own way for expression to be effortless. Guided improvisation will be used as a tool and a vehicle for our exploration. You will work in pairs, solo and groups to support and reflect back to each other".
SCHEDULE
Tuesday 29th August
14.00 - 16.00 - Integrated Class with Clair Beckett
Wednesday 30th August
14.00 - 17.00 - Workshop with Fin Walker
Thursday 31st August
14.00 - 17.00 - Workshop with Fin Walker
Friday 1st September
14.00 - 17.00 - Workshop with Fin Walker
Saturday 2nd September
14.00 - 16.00 - Integrated Class with Clair Beckett
(studio space available in the afternoon)
7.30pm Performance by Integrated Dance Company-Kyo (Japan)
9.00pm Post performances summer school farewell party
BIOGRAPHIES
Fin Walker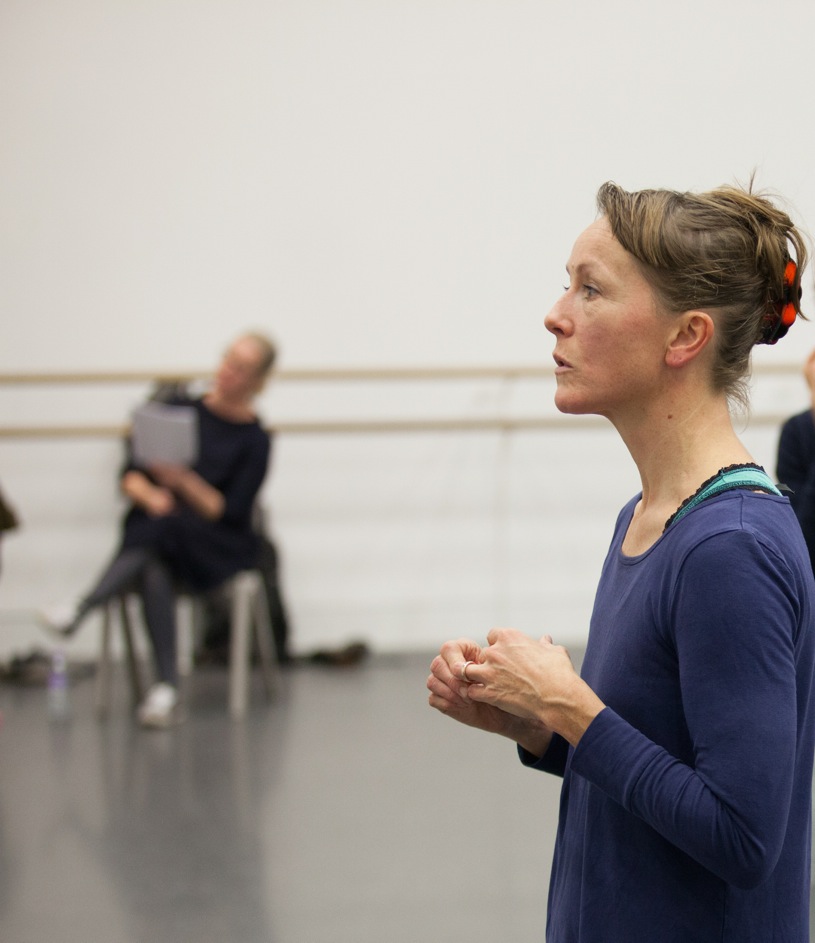 Fin Walker is a choreographer, director and teacher. She is also a qualified Energy Healer.
Fin has made works on her own company, Walker Park and on a number of British based companies: Candoco Dance Company, Rambert Dance Company, Ricochet Dance Productions, Gravity & Levity, to name but a few.
Walker Park was an Associate Company of The Royal Opera House (ROH) for 6 years. The company have toured and taught in Vietnam, Germany, France, Spain, Canada, America, Lithuania, Latvia, Estonia, Macedonia, Switzerland, Austria, America, Portugal, Denmark, Cyprus, Russia.
After their (Fin Walker and co-collaborator Ben Park) tenure at the ROH Fin began working in Theatre, Television and Opera as a movement director and choreographer. Fin has worked with the Royal National Theatre, The Royal Shakespeare Company, the Globe Theatre, in the West End and on Broadway with actors Daniel Radcliffe, Ralph Fiennes, Kiera Knightly, Rory Kinnear, Damian Lewis, Tara Fitzgerald, David Harewood amongst others.
Clair Beckett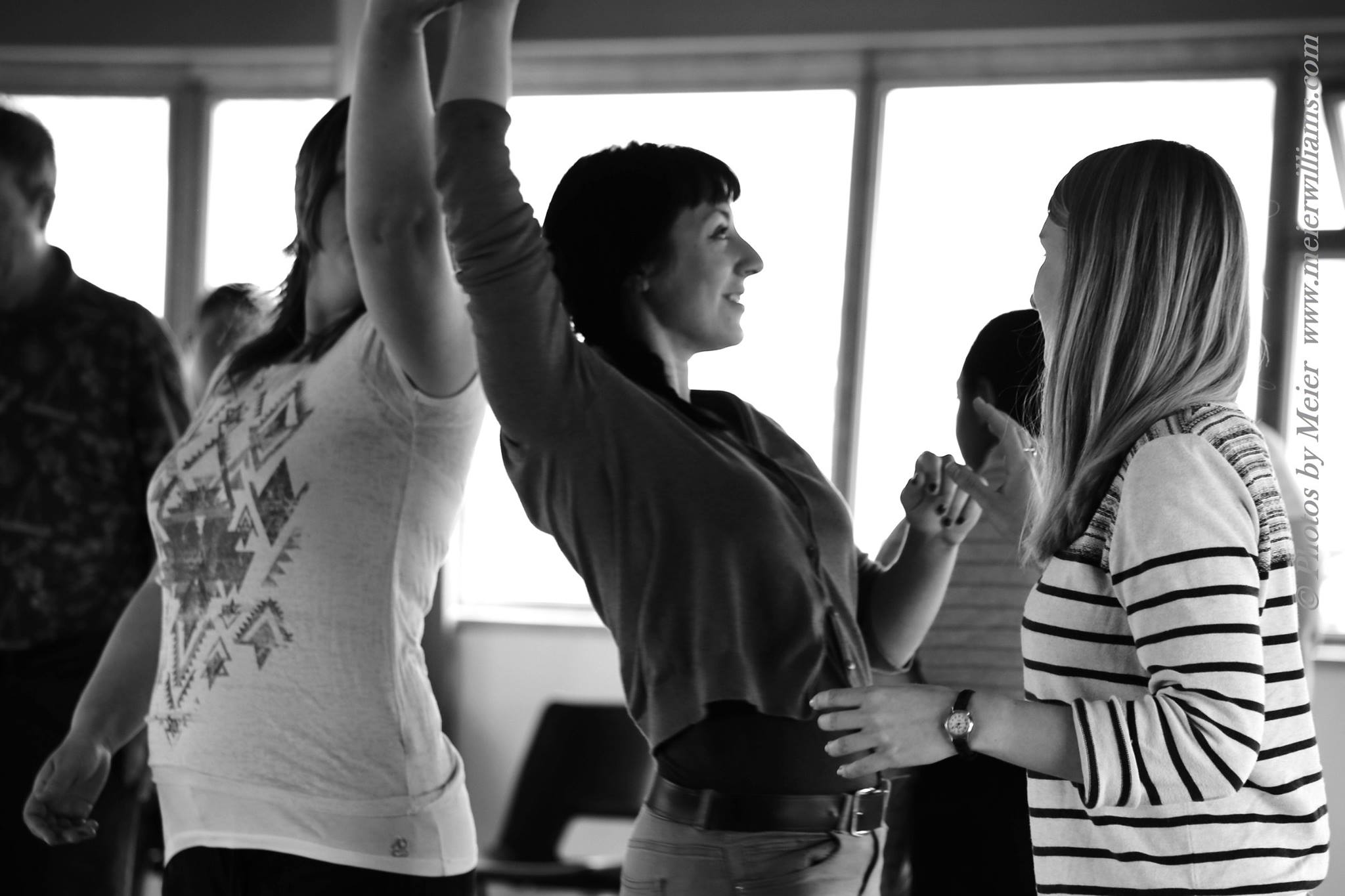 Professional dancer, choreographer, and community dance artist. Clair is one the directors (and founders) of Far Flung Dance Theatre, a professional integrated dance theatre company based in Plymouth. For the last 9 years she has worked as a dancer and choreographer developing an integrated dance practice through her engagement with inclusive community dance projects. This focus on inclusive dance stems from six years when she worked as lead community dance artist for Attik Dance where she performed in community and educational dance performances and developed a dance programme for disabled adults called Attik 360. In May 2017 she was diagnosed with Tourette's Syndrome which is leading her down exciting pathways as a newly identified 'disabled dance artist'.
ACCOMMODATION
If you require accommodation for the Summer Intensive we are currently negotiating with the University regarding rooms in the Halls of Residence and we are preparing an Accommodation list if you wish to stay at a local Hotel or Bed and Breakfast .
So, if you would like to receive a copy of our Accommodation List, please email june.gamble@plymouthdance.org.uk