International Marketing Masterclass
Description
The Department for International Trade and The Chartered Institute of Marketing have joined forces to deliver this full day masterclass outlining the fundamentals of developing your international marketing strategy.
The event will combine presentations from successful Yorkshire companies marketing their products overseas and practical seminars delivered by the CIM which will provide you with valuable take away tips and advice for your company.
Speakers at the event include Kevin Butterworth, Marketing and International Sales Director of Seabrook Crisps who will be sharing details about the company's relatively recent journey into export sales and marketing and how they are taking a successful Yorkshire brand into international markets. Also speaking will be Farnaz Khan, entrepreneur and Founder of Fit Britches who offer a range of female shapewear and sell exclusively online to over 50 countries worldwide on a B2C basis, despite Farnaz being the only full time employee of the company.

We are also delighted to welcome Gemma Price, founder of Superfood Market Ltd, a B2C e-retailer who started only 2 and a half years ago and now ship to over 50 countries worldwide and have a projected turnover of £20m for the next financial year. Gemma will share her story of achievement, highlight the challenges she has faced along the way and show that with the right attitude, technology and consistent approach, the world really does offer no limits to global success.
Throughout the day will be a range of seminars available for you to attend:
Session 1:
Option 1: Writing your international marketing strategy: a simple framework – Learn the fundamentals needed to develop a successful international marketing strategy for your business, exploring the different elements that need to be considered when marketing overseas.
Option 2: How to create your international online B2B presence – Having a strong online presence is just as important for businesses dealing B2B, this session looks at how you would adapt your online strategy to further your B2B presence globally.
Session 2:
Option 1: Which markets should you target and how to find the best routes to market? – Gain an understanding of market research techniques that will help you choose which markets to target and expand your business in and the best method of entry into your selected markets.
Option 2: How to sell your B2C offering globally via e-commerce – Discover the different routes available when selling online globally from your business direct to the consumer, whether it's preparing your online store for international audiences or expanding into international e-marketplaces.
Session 3:
Option 1: International marketing with a small budget: practical tips and advice – International marketing can often be perceived as being expensive but that doesn't need to be the case, discover practical tips and advice on how to market internationally by maximising opportunities with a minimal budget.
Option 2: How to build an international brand for your business – Establishing your product/service as an international brand can help you stand out among competitors and widen your reach into new markets, learn how to build your small business into an international brand.
Whether you're a small new business or new to exporting, developing an international strategy can open your business to a world of opportunity. Register your place now.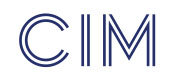 Please note: If you are travelling by car, there is no parking available at the venue but a number of public car parks can be found nearby, Q-Park Criterion Place (LS1 4AG) and Trinity Leeds Car Park (LS1 4AG) are two nearby but others are in walking distance. if you are travelling by rail, the nearest station is Leeds, which is a five minute walk to the venue. Exit the station via the main entrances and bear right towards the stairs. Go down the stairs and turn right and cross the crossing, walk under the arches to your right and continue down Neville Street, at the lights turn left onto Sovereign Street and the building is on your left.

Refreshments and lunch will be provided