Join us for an afternoon discussion with mayors at COP26 hosted by Greater Manchester Mayor Andy Burnham & Glasgow leader Cllr Susan Aitken
About this event
ABOUT THE EVENT
Net zero transition and the challenges caused by climate change are too difficult to address alone. Cities are key to helping nations reach their environmental targets, it is critical we work across borders to share ideas and examples of success, bolstering our future collective efforts towards a net zero future.
Learn how global cities across the globe are introducing some pioneering ground-breaking solutions to accelerate the delivery of their net zero ambitions. Chaired by ICLEI's Secretary General, Gino Van Begin, and with leading expert David Miller, Director for International Diplomacy at C40, our session will bring together mayors and leaders from Glasgow, Greater Manchester, Liverpool City Region, West Yorkshire, Grand Lyon, Barcelona, Turku, Melbourne, Pittsburgh and more.
AGENDA
Chair – Gino Van Begin, Secretary General, ICLEI
Registration: 15:15 Event Starts: 15:45
1. Welcome Remarks
Cllr Susan Aitken, Leader of Glasgow City Council and Mayor Andy Burnham, Mayor of Greater Manchester
2. Keynote Speech
David Miller, Director of International Diplomacy, C40
3. Two Panel Discussions (38 minutes each Panel)
Cllr Susan Aitken, Leader of Glasgow City Council, UK
Mayor Andy Burnham, Greater Manchester, UK
Mayor Steve Rotheram, Liverpool City Region, UK
Mayor Minna Arve, Turku, Finland
Lord Mayor Sally Capp, Melbourne (Virtual), Australia
Deputy Mayor Janet Sanz Cid, Deputy Mayor for Ecology, Urban Planning, Infrastructure and Mobility, Barcelona, Spain
Mayor Tracy Brabin, West Yorkshire, UK
President Bruno Bernard, Metropolis of Lyon, France
Mayor Bill Peduto, Pittsburgh, USA
4. Q&A session will be held directly after each panel
Opportunity for delegates to ask questions to the panellists and speakers.
5. Closing Remarks
Events Ends: 17:50
This event is organised by the Greater Manchester Combined Authority and Glasgow City Council.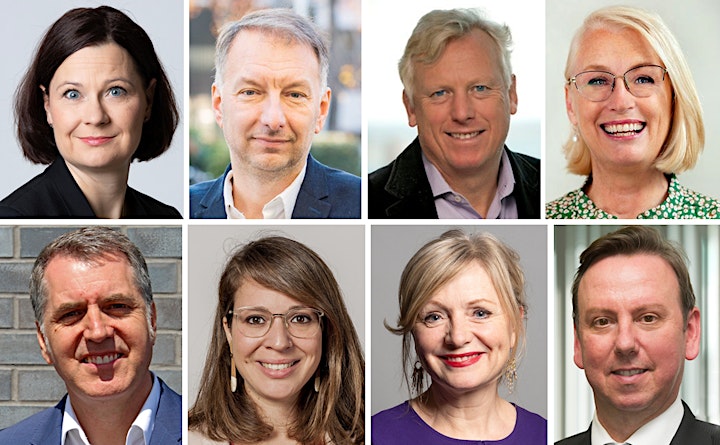 HOW TO ACCESS THE CITY CHAMBERS FROM THE BLUE AND GREEN ZONES
A straight walk along the Clyde riverfront and then up from St Enoch Square and Buchanan Street to George Square will take you about 25mins.
There will be electric shuttle buses to and from the Blue and Green Zones to the city centre and access through an elevated walkway to Exhibition Centre station in the Blue Zone will get you on the low-level train service to Glasgow Central, which takes about 7 minutes.
Your Details
The purpose of us collecting your data is to register you for the event and verify your identity upon entry.
Your information will be stored in accordance with Data Protection Legislation. It will be shared for security purposes with Glasgow City Council as the venue host and the co-host of the event. We will not share your data with any additional third parties unless we are required to do so by law
The host venue will follow a Covid-19 protocol and further information will follow with your ticket.
Organiser of International Mayors Panel session at COP26