Description
International Medical Careers Forum 

 #IMedCF
The largest medical careers and recruitment forum in the UK for international medics.
If you are thinking of working overseas, this event is for you.  Come and meet with our panel of expert speakers who will share with you their experience and expertise of everything you need to know about moving to another healthcare system and country to work from jobs, medical systems, licensing, labour laws, immigration and finance including taxation.
LEARN– from structured keynote presentations delivered by experts from around the world
SHARE– experiences and views at interactive hosted roundtable topic sessions
NETWORK – meet up with peers, employers and service providers
The event is a cross between a structured conference and a social networking forum, attended by international hospitals and clinics seeking to recruit medical staff, doctors, dentists and medical personnel seeking jobs and information and expert service providers in the areas of reloaction, immigration, education and finance. Information about practice finance in Australia and Saudi Arabia is also featured for medical entrepreneurs.
Who comes to our events?

The events are exclusively for medical and dental staff, employers and service providers all working within the international healhcare sector.
What can I expect from the day?
Access to job opportunities, present and future

Networking with employers and recruiters

Fast moving, high quality, relevant keynote presentations

Expert speakers from around the world

Up to 220 returning and new delegates




Relaxed and informal style




A wide range of networking opportunities



A range of interactive roundtable topic discussions to join

Access to experts and leading suppliers in a non-sales environment




A social 'meet-up' style 




Centrally located quality venue
Agenda: Main Topics
Dr Ameed Hamid: The Risks and Rewards of Working as an Expatriate Medic 
Tim Keeley: UK Taxation for the Mobile Professional - Including latest NON DOM Regulations
Sponsors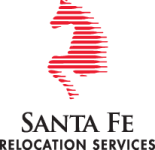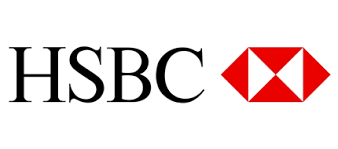 Rula Costa

Santa Fe Relocations

Business Development Associate

Dr Antonio Gallucci

Al Moosa Hospital

Consultant General Surgeon

Dr Ameed Hamid

Saudi-British Medical Forum

Director

Robert James

Currencies Direct

Key Account Manager

Tim Keeley

Numera LLP

Fellow of Chartered Institute of Taxation

Sue Anderson MBE

Anderson Education

CEO

CSA

Colonel Sulaiman Al Suhaibani

Colonel Sulaiman Al Suhaibani

HR Director

Ministry of Defence Hospital, Saudi Arabia

Abdullah Al Turki

Military Hospital Complex Dhahran, Saudi Araba

HR Director