Bringing the world's best photographers to you over a 7-day festival & celebration of photography.
About this event
Xposure 2021, will host 1500+ indoor exhibits through 55 photography exhibitions, from world acclaimed professionals, regional talents and emerging artists and is host the regions largest photographic and film consumer product show. Spanning over 15,000 sqm the festival also will be running dozens of photography training workshops, from beginner to Pro, live stage demonstrations, seminars, film screenings, panel discussions, portfolio reviews and more. With an International flavour and retailer presence, Xposure is a one-of-its-kind festival that appeals to all age groups.
OPENING HOURS
Wednesday 10 Feb 2021: From 11:30 to 22:00
Thursday 11 Feb 2021: From 11:00 to 22:00
Friday 12 Feb 2021: From 14:00 to 23:00
Saturday 13 Feb 2021: From 11:00 to 22:00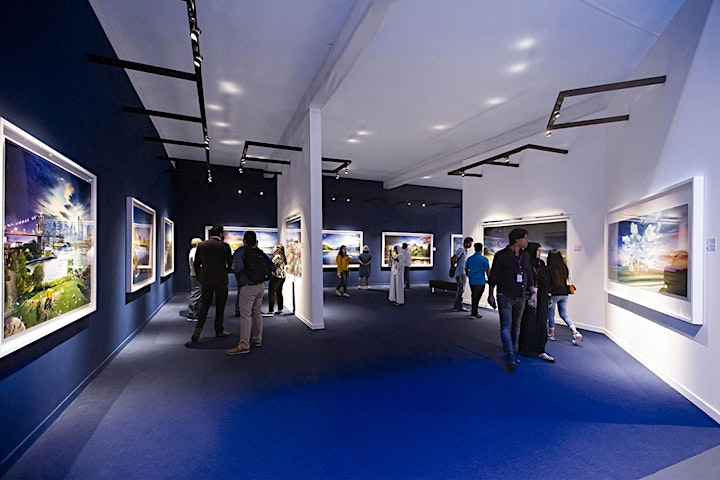 Organiser of International Photography & Film Festival
Xposure is the official educational & imagery photography platform that combines a broad range of photography events including; Exhibitions, Workshops, Seminars, Presentations, Competitions, Photo Walks, a photographic product Trade Show. The trade show hosts leading photographic brands who showcase the latest cameras, accessories, and equipment to the public, and photographers from enthusiasts to professional, trade associations and retailers.
Embracing education and training in the visual arts, Xposure offers whole or partially subsidised workshops for beginners and experienced photographers alike. There is a complete agenda of training and educational programs structured as workshops, seminars, and photo-walks that will be on offer for all skill levels from beginner to professional. Xposure welcomes acclaimed award-winning International photographers and industry experts from across the globe to share knowledge and techniques.

Sharjah Government Media Bureau launched the concept of Xposure in 2016 as an International Photography Festival that would become an annual feature in the calendar of professional photographers, photography enthusiasts, filmmakers, students and educators from around the world. Supported by professionals and industry experts, Xposure International Photography Festival offers many exciting prospects to learn new skills and network with leading professionals and enthusiasts, along with the opportunity to see, handle and try the latest photographic products.

We are passionate about photography and, we are dedicated to supporting the visual language in all its splendid genres. Photography is not about our tools or capabilities, it's about our eye, and this is life. Evolution, variety, effort, joy, memories, pain, and hope all subjects of the single international language and behind every picture there is a story. We are keen to recognise and promote regional and international emerging photographers and film-makers, and we offer free to enter competitions and provide a platform for photographers and film-makers to show their work and open the door to new opportunities.
BENEFITS OF TRAINING AT XPOSURE
We offer wholely and partially subsidised training in photography through our workshop courses and Academy programs. During the annual festival of photography, all our classes are offered at significantly subsidised prices. 
During the festival, we have a four-day program of seminars, lectures and live stage events that are free to attend. Tickets may be required for Auditorium Events ( see listings )

PHOTOGRAPHY EXHIBITIONS
Over 700 exhibits displayed from award-winning and acclaimed photographers from around the globe. Multiple genres ensure that there is plenty to see for all.