International Solar Alliance - Webinar: Financing Productive Uses of DRE
About this Event
Our experts will discuss issues involved with affordable financing for DRE-powered livelihood appliances, drawing on CEEW's research on 'Financing Solar-powered Livelihoods in India', which establishes the positive impact of solar-powered productive-use technologies and explores the financiers' perspective on lending to the microenterprise sector.
They'll support you in gaining an understanding of measures for the private sector, policymakers and donors to improve access to finance to support increased productivity of microenterprises, looking at the implications of CEEW's research for countries across the world.
This will be particularly relevant to professionals working with solar applications for the agriculture sector, and solar heating and cooling applications, as well as professionals working in the sustainable development sector.
Speakers:
Abhishek Jain, Research Fellow CEEW (Moderator)
Tushar Devidayal, CEO Devidayal Solar (Panellist)
Nidhi Pant, Co-founder S4S Technologies (Panellist)
Deepak Gupta, Head, Business Development, cKers Finance (Panellist)
Shaily Jha, Research Analyst CEEW (Presenter)
This session will be delivered in English.
For more information, please contact: communications@isolaralliance.org
The International Solar Alliance is delivering a series of "Solinars" (webinars focusing on solar) as part of its ISA Solar Technology and Application Resources Centres capacity building project (STAR-C). For the upcoming events click here.

The International Solar Alliance is an international organisation with 67 member countries.
We work with governments to improve energy access and security around the world and promote solar power as a sustainable way to transition to a carbon neutral future.
Our mission is to unlock US$1 trillion of investment in solar by 2030 while reducing the cost of the technology and its financing.
We promote the use of solar energy in the agriculture, health, transport and power generation sectors. Our member countries drive changes by enacting policies and regulations, sharing best practices, agreeing common standards and mobilizing investments.
Through this work, we have:
identified and designed new solar projects;
supported governments to make their energy legislation and policies solar friendly;
pooled demand for solar technology from different countries and drove down costs;
improved access to finance by reducing the risks and making the sector more attractive to private investment;
increased access to solar training, data and insights for solar engineers and energy policymakers.
For more information, visit our website: https://isolaralliance.org/.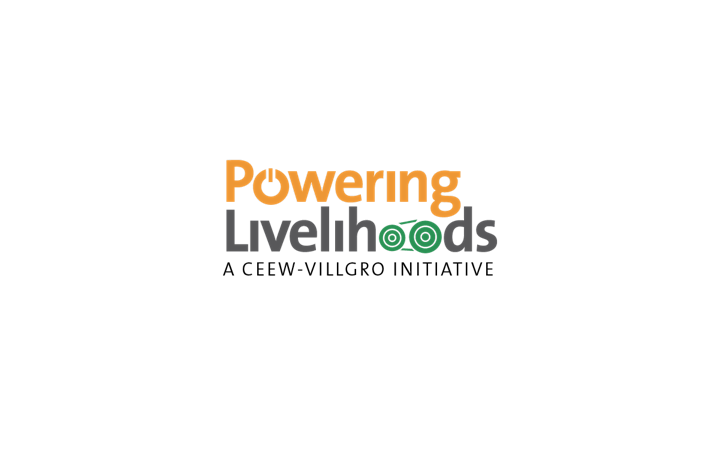 Powering Livelihoods, a CEEW-Villgro initiative, aims to boost India's rural economy by scaling up the penetration of clean energy-powered appliances for livelihoods.
Over three years, the initiative will support at least five enterprises to undertake large-scale commercial deployment of their solutions and use the generated evidence to catalyse the sector. For more information: https://poweringlivelihoods.org/