About this Event
The content will include the development of open digital standards for improving the design, build and management of assets in the built environment.
buildingSMART Norway Annual Conference and Dinner (bSNK20) will be held in parallel with the buildingSMART International Standards Summit. Norwegian experts in technology and digitization will meet to discuss openBIM and digitalization in the building and construction industry. The focus will be on "how to implement openBIM (and other digital solutions) in practice?" The keynotes from the Norwegian building and construction industry will share their experiences with openBIM implementation and they will underline the challenges they have encountered.
bSI and buildingSMART Norway are delighted to announce that registration is now open. There is also sponsorship opportunities and an exciting new side program to be unveiled soon.
Find out more
The agenda will be structured around the buildingSMART domains; Building, Rail, Infrastructure, Product, Airport, Regulation and Construction. It will also include an exciting plenary session and a new side program called "openBIM Technology Day".
Explore the various ways you can attend the summit below:
Day 1: Opening Plenary
Day 1: Welcome Dinner
Day 2: bS Norway Annual Conference
Day 2: bS Norway Annual Dinner
Day 3: openBIM Technology Day
Days 1 - 3: Opening Plenary and Working Session
Day 4: Closing Plenary
Accommodation
Special Summit rates at the Thon Hotel Arena and the Scandic Hotel Lillestrøm are available using the details below:
NOK 1495 per person per night
This includes: accommodation in a standard room, breakfast buffet and WiFi
Note: it is not possible to pay with American Express
NOK 1490 per person per night Sun - Mon
NOK 1990 per person per night Mon - Fri
Code: BEVE230620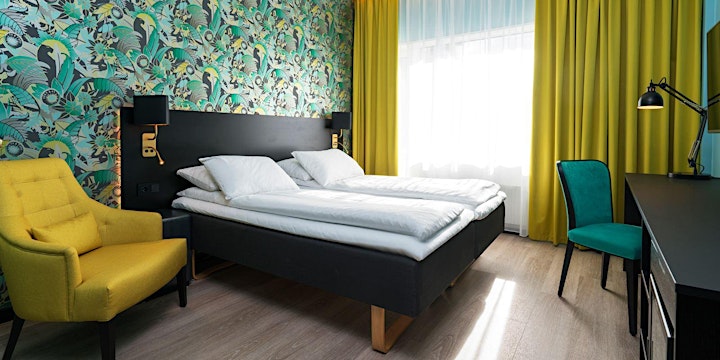 Invitation Letters
If you intend to join us for the four-day Summit which will be held at the Thon Hotel Arena, in Lillestrøm, near Oslo Airport and require an invitation letter to support your visa application, please do so at your earliest convenience using the button below.
We strongly recommend you submit your invitation letter request as soon as possible to allow sufficient time for the letters to be processed which may be required to support your visa application.
Should you require further support contact Sheila Kerai-Lum