International Supervision Week: Creative Supervision Taster Workshop 2 with Shirley Smith and Jo Birch
About this event
Supervisors (and Supervisees) often ask:
'How can I become confident in using creative approaches?
and then....
'How shall I introduce them into my supervision practice?
In this experiential workshop, we offer opportunities for you to explore these questions and more through focussing inward, discovering more about you as a practitioner, your relationship to creativity and how this might inform your work.
The workshop draws on our imagination, and our capacity to create visual metaphor, we may also use drawing so please bring along a selection of crayons and pencils.
Our work has at its core the Person-Centred Approach of working with art pioneered by the late Liesl Silverstone.
We may touch on the theory and history although for the most part we will be deep in the experience.
The experiences we engage with today using simple metaphor and spontaneous images conveyed to paper, are suitable for individual and group supervision.
Maybe you will come prepared to dive in ...SPLASH! or perhaps you would like to dip a toe DIP...or simply test the water SWISH? However you arrive....you are welcome!
You will be able to practice, and play with others in the group. The joy with creative tools is that we can immerse ourselves in an imagined world....and, part of the practice, is to also hold the responsibility of that enormous privilege. Working with imagery is fun, playful and light....and it also requires great daring and sensitive, skilled facilitation.
Want to explore this some more? Come along and join us.
Bring your Creative Kit.
TODAY'S CREATIVE KIT
Pencils, crayons and paper
A willingness to bring, and engage with, supervision material in service of the learning of self and others
This workshop will be hosted on the Zoom meeting platform where we will use our camera and microphones to interact with each other as a group.
To support practitioners in this time of extraordinary circumstances we are offering access to this group for a self-select fee.
The self-select fee is a radical inclusion policy to open learning for all colleagues. The guide price for this event is £20.00, however, we appreciate that income varies greatly in different locations and circumstances. Please contribute what you can to help us maintain inclusive professional training.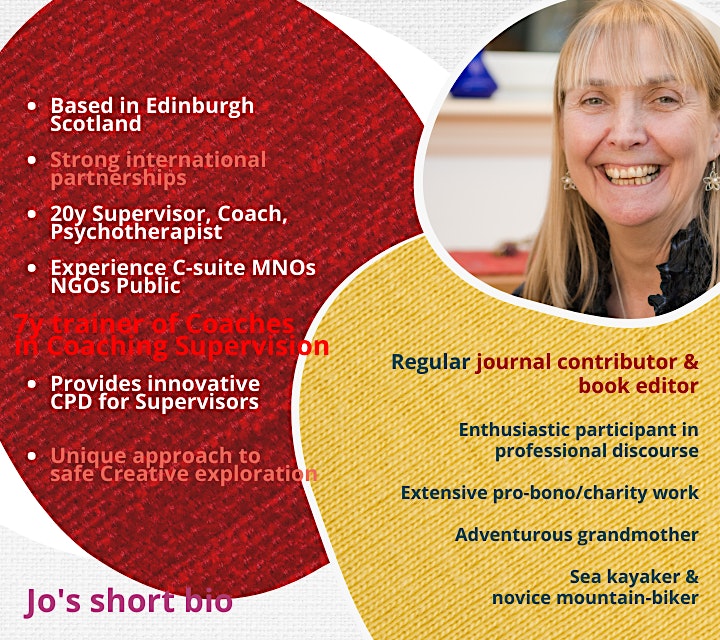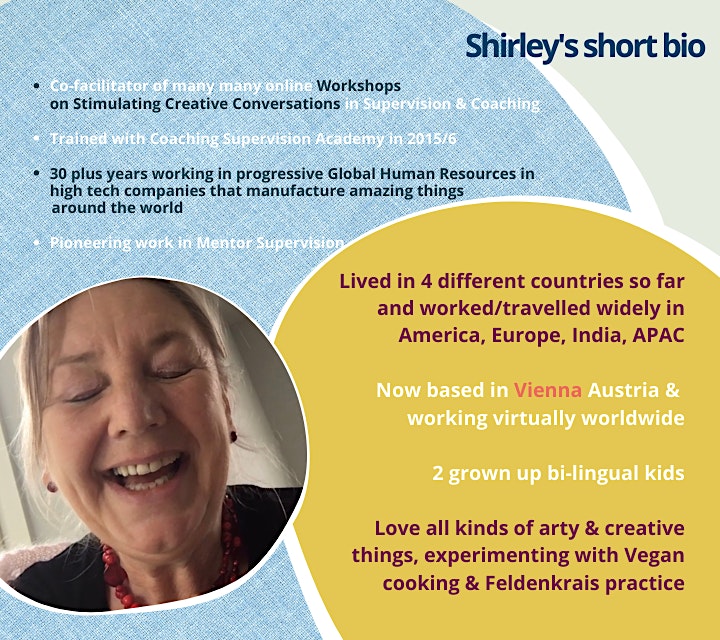 Organiser of International Supervision Week: Creative Supervision Taster Workshop 2
Sandra and John are a sibling team who are proud to be serving the helping professions for more than 10 years with online interactive learning. The workshop programme is being offered alongside the Onlinevents CPD Library which we believe is the world's largest online library of video and audio learning, with instant certification for the helping professions including counsellors, coaches, teachers, supervisors and nurses.
100% Learning Guarantee
Our number one priority at onlinevents is your learning. Which means we stand by our learning experiences 100%, no matter what, no holds barred, no ifs, no buts.