Description
China is now the world's second largest economy and one of the fastest growing consumer markets. Increased domestic consumption, rapid urbanisation and a growing tide of Chinese tourism and investment overseas are all creating huge opportunities for UK companies of all sizes from a wide range of business sectors.
Hosted at City Business Library, in association with the Hong Kong Trade Development Council (HKTDC), this event will provide an introduction to the opportunities for UK companies in Hong Kong and China. There will be presentations by HKTDC, China-Britain Business Council (CBBC) and HSBC, where the main considerations, opportunities and challenges will be discussed. After the presentations there will be time for Q&A, followed by networking opportunities.
---
Agenda
17:30 – 18:00 Refreshments/networking
18:00 – 18:05 Welcome by City Business Library
18:05 – 18:15 David Marsden, Hong Kong Trade Development Council
18:15 – 18:30 Mark Hedley, China Britain Business Council
18:30 – 18:45 Andy McCaughren, HSBC
18:45 – 19:00 Q&A
19:00 – 19:30 Networking
---
More about Hong Kong Trade Development Council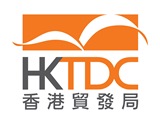 Established in 1966, the Hong Kong Trade Development Council (HKTDC) is a statutory body that promotes Hong Kong's trade with the world. It helps Hong Kong companies, especially small and medium-sized enterprises (SMEs), explore international business opportunities. Each year HKTDC organises more than 330 trade fairs and promotional activities, 590 networking and outreach events, and receives some 640 trade missions, helping Hong Kong's SMEs connect with business clients and partners around the world. With a global network of 40 offices (including 13 on the Chinese mainland and 11 in Europe), HKTDC promotes Hong Kong as a platform for doing business with China and throughout Asia.