International Trade & Investment Event 15th & 16th Apr 2013 New Delhi India

Monday, 15 April 2013 at 09:00

-

Tuesday, 16 April 2013 at 17:00 (IST)
Event Details
What you can expect from the trade mission?
Brief welcome note about the trade mission by PLAN Enterprise and FIEO.
Brief welcome note from the top Indian Government Officials and British Officials
Serious

Networking

and

1-2-1's 

with top Indian Companies
No time wasting seminars!
Dedicated handholding International Trade Advisors to Assist you in making your meetings a success!

 
Helping you to focus on business

! 
Aim 
The main aim of the Global Market Entry Service to facilitate this event is to give an opportunity to the companies from UK, India and Middle-East to trade, invest and diversify their market base.
We are sure we can be catalyst to change your fortune by pointing you in the right direction and provide you the 'Targeted Support' that you need to make the right decision to be successful.
Vision
With the rate at which the world is changing daily, it is often difficult to know where the boundaries lie. While this can be of concern to many, with a leader like PLAN Enterprise® by your side the current conditions generate endless possibilities for the future of your organizations, products or services. We strive to consider the world the way that the most advanced individual sees it, in this way, we provide to our clients services that are cutting edge, impressive, and useful.
Who Are Invited?
Companies from UK, Middle East and other nations. 

All Industry Sectors
Following Indian Companies are Looking For International Partners
An India based company, specialized in OEM and replacement parts for vehicles, is looking for partners for its services and products. The company is a leading 

exporter of Japanese and Korean car parts.

An India based company, concerned

 with manufacturing and marketing field in medical instrumentation especially urology is looking for partners. The company is a major supplier to the markets like Brazil, Mexico, Venezuela, Honduras, Chile, Colombia, Armenia, Bangladesh, Pakistan, Sri Lanka, Nepal, Thailand, Malaysia, U.A.E., Saudi Arabia, Iran, Iraq, Oman, South Africa and Russia.

An India based company , expert in 

Export and Import Consultancy, Quality Testing and Inspection,

 liaison Services, 

Shipment Monitoring and Advisory Services

regarding Custom Tariffs, is looking for partners.

An India based company, specialized in manufacturing of jewellery items is looking for partners. They are the biggest exporters, manufacturers and wholesalers of fashion jewellery in India.

A group of India based Industries, manufacturers of water soluble fertilizers, is looking for partners. The group of industries is 

the manufacturer & exporter of Water Soluble Fertilizers with chelated micronutrient.

An India based company dealing with the dried flowers is looking for partners. The company deals with the dried flowers, Senna leaves, country drugs, pot pourries, botanical herbs and medicinal plants.

An India based company, 

one of the premier suppliers of automotive parts for OEMs, is looking for partners. Their other services include designing, development and manufacturing.

An India based company, dealing with 

the developing and manufacturing of high end fashion oriented products like scarves, handbags, jewelry designing etc is looking for partners.

An India based company, dealing with carpets and other furnishing items, is looking for partners. The Company deals with 

large quantity and a high quality of carpets. Their other products also include dury, handicraft etc.

An India based company, specialized into sourcing/manufacturing and exporting items primarily that showcase Indian art and heritage, Indian culture, handmade artisan work pieces, home furnishing items, hosiery items, sportswear, sports goods, gems and stones (original and artificial), fashion jewellery, imitation jewellery, fashion accessories and a whole range of stuffs, is looking for partners 

An India based company, dealing with the digital printers, printing ink etc, is looking for partners. The company is a manufacturer of industrial printing inks, industrial printing fluits, industrial printing software, application, industrial printing heads, industrial printing engines and digital ink jet printer.

An India based company, dealing with products suitable for several occasions and festivals, is looking for partners. The company is an acclaimed manufacturer, exporter and supplier of all kinds of fashionable and attractive Christmas Decoration Items, Gift Items, Leather Goods and Incense Sticks etc.

An India based company, dealing with Agro products, is looking for partners. The company deals with the Fenugreek seeds, Sunflower seeds, Flax seeds, Nigar seeds, Corn, Basil seeds etc.

An India based 

Boutique Destination Management Company, is looking for partners. The company offers Luxury Holidays, Cultural and Haritage Tours leisure and Incentives and Educational Tours.

An India based manufacturing company is looking for partners. The company deals with the 

export of Pressure vessels, Heat exchanger Etc.

An India based pharmaceutical company is looking for partners. 

Company Strives to provide innovative therapeutic solutions that meet the needs of dermatology patients and physician.
Industry Sectors
Telecommunications

Engineering

Automotive Parts

Aviation and Aerospace

Life Sciences such as pharma, biotech etc

FMCG

Business and Professional Services

Renewable Energy mainly wind energy

Creative Industries includes fashion, jewellery and accessories, design , architecture, animation , advertising

Oil and Gas Equipment Manufacturing and Servicing

Higher Education

 

Government

Agro Products

Garments

Handicrafts

Furnishing
The Companies/Organisations that have registered with us so far are from the following sectors:
 

Oil and Gas Equipment Manufacturing and Servicing

 

Automotive Parts

 

Health care (surgical) products

 Pharmaceuticals

 

Imitation, costume jewellery

 

Engineering products

 Digital Printing products and Services

 

Agro products

 

Handicrafts

 

Carpets 

 Garments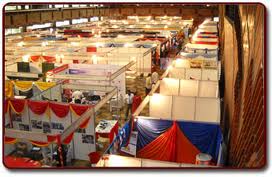 Why should you attend?
Networking

1-2-1 

To generate revenue from  an emerging and growing market.

India is a growing entrepreneur

 market.

UK market is contracting and your company needs to spread the risk of revenue generation.

English widely spoken so easy to communicate and create business relationships.

Do some serious business.
Did you know?
Companies doing business overseas are 11% more likely to survive.

29% of the companies trading overseas increase the life span of their products and services.

44% of the businesses trading overseas improve their profile and credibility.

44% of the companies doing international business show an increase in turn over.

There is an average increase of 34 % in the productivity of the companies that start exporting. 
 Why India?
GDP/GNI is excellent

FDI is increasing.

Heavy Industrialisation.

Middle class growing with more disposable income.

Doing Business in India is becoming more easier

Cash rich Indian companies and individuals are looking for investing outside India.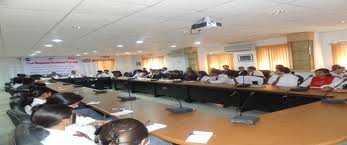 What  Should You Expect From The Event?
Introduction to a growing market with tremendous business opportunities.

Ample opportunities to network and make deals.

More business opportunities for import, export, inward and outward investment.

First step for business to diversify into a growing market.

Inward Investment /FDI opportunities.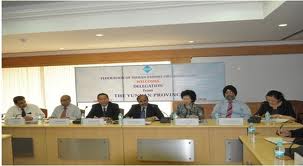 Dates For Your Diary
15th & 16th of April
Location & Venue
Federation of Indian Exports
Niryat Bhawan, New Delhi, India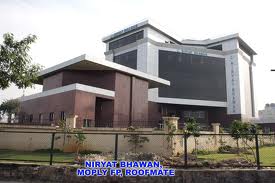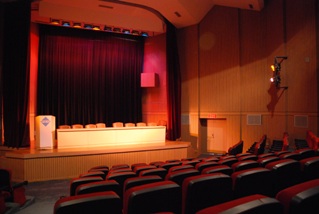 Visa, Travel and Stay
FIEO will issue the representation letters to the delegates from UK and other countries for submission to the Indian Consultate for visa process. 
Hilton Janakpuri New Delhi, Special Rates for the delegates are:
Room rent per night £ 69  Single/Double occupancy+taxes
*Room and other rates depend on the exchange rate at that point in time
Note: Delegates have to make their own arrangements for visa, travel and stay, however, we could provide assistance for that by writing at visatravel@planenterprise.com.
You may check with UKTI within your regions/Cities/Counties if they could support you to attend this event. 
Benefits to the UK and Overseas delegates:
Refreshment for 2 days.
Company Profile circulated to the Indian network before the event.
Marketing and publicity of the event to the Indian network.
For other event related queries please
Contact us at info@planenterprise.com
or CALL NOW on 0 121 284 1613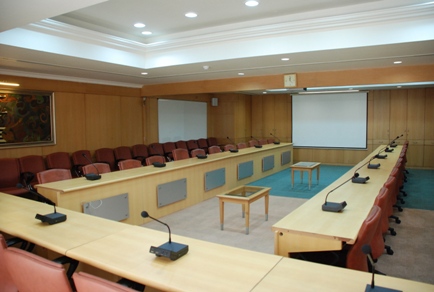 Do you have questions about International Trade & Investment Event 15th & 16th Apr 2013 New Delhi India?
Contact PLAN Enterprise
When & Where

FIEO-Exhibitions and Conference Center
Rao Tula Ram Marg
New Delhi, 110 057
India

Monday, 15 April 2013 at 09:00

-

Tuesday, 16 April 2013 at 17:00 (IST)
Add to my calendar
Organiser
PLAN Enterprise-
Partners in your  Enterprise Excellence
Plan enterprise is a UK based multinational business advisory including promotion of International Trade and Investment between UK, India and Middle East as its one of the core service to the business in these three great regions of the world.
Join our UK INDIA Trade Partner Group on Linked in 
To Register for Interest in Indian Business Opportunities Clcik Here 
or email to info@planenterprise.com