International Trade seminar – The Festival of Sustainable Business
Description
Sustainability is something that can be hard to achieve when looking at expanding from being national to international. What have businesses learned on their journey from going 'local to global'? What considerations need to be made around international transportation of goods?
Chris Williams, Managing Director, Prolectric: Experience of European market entry from an SME perspective
Tim Bowles, West of England Mayor: The role of Sustainable Business in the development of the West of England Economy
Andrew Fraser, International Trade Adviser, Department for International Trade: What can the Department of International Trade offer companies who want to start or grow their international business
Andrew Fraser will outline how the Department for International Trade (DIT) can help South West businesses who want to start or grow their international sales. The presentation will cover DIT services that are available e.g. research, finding new export opportunities, trade shows, missions, seminars as well as access to specialist export finance advice. DIT has representatives in over 100 markets overseas who can help and advise businesses on opportunities for their products and services.
Please note that there are bundle options available for our semianrs and gala dinner here.
---
Agenda
9:30 – 9:55 – Registration and tea & coffee
9:55 – 10:00 – Introduction from The Future Economy Network
10:00 – 10:10 – Introduction from Grant Thornton
10:10 – 10:30 – Chris Williams, Prolectric
10:30 – 10:50 – Mayor Tim Bowles, WECA
10:50 – 11:10 – Andrew Fraser, Department for International Trade
11:10 – 11:30 – Speaker tbc
11:30 – 11:55 – Panel Discussion
11:55 – 12:00 – Closing remarks
12:00 – 12:30 – Networking
After 12:30 – Visit exhibition and have lunch at Millennium Square (see below)
As part of your ticket, you will receive a lunch voucher to exchange at our Sustainable Food Zone at Millennium Square.

---
Speakers

Tim Bowles, West of England Mayor
Tim was elected as the first Mayor for the West of England on May 4, 2017. During his career, he has combined international business roles with public service in the West of England. Born in East Africa, and raised in Somerset, before settling in Winterbourne, he has international experience working in business development, exports, sales and marketing. Having worked with small and medium-sized enterprises and global players, he is committed to supporting businesses of all sizes to achieve their full potential. His business background means he is passionate about the need to promote the West of England and its unique offering, including its global connections and a highly-skilled workforce, nationally and internationally. Before his election as Mayor, Tim was part of South Gloucestershire Council's leadership team, working across the organisation with particular focus on policy and resources. He was also a parish councillor, and chairman of Winterbourne Parish Council for many years. He served 12 years as a governor of one of the largest secondary schools in the region, which led to his passionate belief that children should be encouraged to reach their full potential from a young age. He also sees lifelong skills development for all as essential to driving economic growth in the region. On a personal level, Tim is committed to promoting the work of the Alzheimer's Society and encouraging more people and organisations to sign up to become Dementia Friends. He is a very active member of his local community.
Andrew Fraser, International Trade Adviser, Department for International Trade
Andrew Fraser is an International Trade Adviser for the Department for International Trade (DIT). DIT provide expert trade advice and practical support to UK based companies wishing to grow their business overseas. Andrew has over 25 years' experience working in international trade. His career started with Unilever in domestic and export sales of marine products. Since then he has worked in international marketing and business development in the Healthcare and Food and Drink sectors and has particular experience in Europe, USA, Latin America, India, the Far East and Japan. Before joining DIT he ran his own business consultancy aimed at helping client companies with new product development and developing sales overseas.
Chris Williams, Managing Director, Prolectric
Chris Williams is an experienced environmental business leader, who in the past three years has led the rapid growth of Prolectric through effective repositioning of the company. Prior to Prolectric, Chris was Chief Operating Officer of Hydro International plc, a publicly listed environmental goods business operating in the water sector, where he was a key member of the executive board delivering growth from £6m to £30m during his board tenure. Chris was a board member of British Water and also sat on the governments Water Sector Advisory Group to advise government on the UK water sector export strategy. Chris' pioneering approach to introducing new, sustainable products is based on a belief that they should also clearly demonstrate robust cost and efficiency benefits. This approach has ensured rapid acceptance of the renewable technologies he has championed.
---
The Future Economy Group are working with carbon offset provider, The Converging World to calculate Festival attendee's carbon footprint. Attendees for the seminars have the option to add this to their ticket price when completing their Eventbrite booking, with a suggested donation of £1 per attendee. It is hoped that this will help those attending to consider their carbon footprint in their everyday activities. For those who decide against offsetting their carbon, The Future Economy Group will make their payment. All payments will be made to our chosen charity, The Converging World. Find out more information here.
Dark Green Sponsors: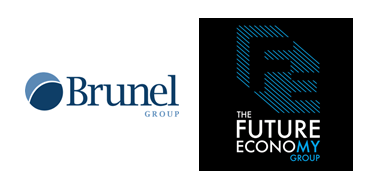 If you have any questions please email festival@thefutureeconomygroup.co.uk
If you would like to subscribe and receive discounts, please email info@thefutureeconomygroup.co.uk
Follow us on Facebook, Twitter & Instagram
We will share your Name, Job Title & Company with the sponsors, delegates & speakers to this seminar only.
If you don't want this information to be shared please let us know when you have purchased your ticket.
We take photos at our events for marketing purposes, if you don't want your picture taken please let us know.